The Summer of Lumberjacks
2013 marked the Summer of Lumberjacks at Grouse Mountain.Thank you for joining us!
Experience Axe Throwing
At the Summer of Lumberjacks, you can finally cross "hurl an axe at something" off your bucket list. Our lumberjacks will take you through the basics before you get your chance to try hitting the target yourself.
Axe-throwing and the Lumberjack Experience have concluded.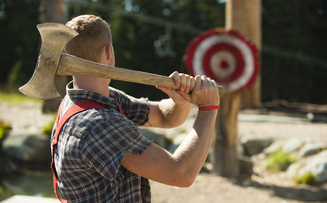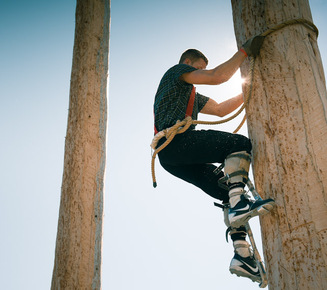 Experience Pole Climbing
At our World Famous Lumberjack Show, you'll see our highly skilled men in plaid scale 60 ft poles in seconds. This summer we're offering you the chance to see if you've got what it takes to be a pole climber.
Pole-climbing and the Lumberjack Experience have comcluded.