A Hometown Destination Wedding
Cara and Shawn say "I Do" on the Timber Deck
Posted by Lauren Travan July 17, 2012
This wedding season I was lucky enough to meet Shawn and Cara, who decided to hold their special day here in the Timber Room in early July.
"When Shawn proposed we were in one of our favorite places - no, not Grouse Mountain - Disneyland. We've been together for over eleven years and have been to Disneyland about that many times. He was extremely nervous, not just because he was afraid I'd say "no" when he asked, but because he chose the highest point of an extremely high Ferris Wheel to do it, and he was very fearful he would drop the ring. He asked me and I said, "Really?" and then "of course, yes!" and for the rest of the vacation it was our little secret. Once we arrived home and told our families, we started planning right away and we are hoping Grouse Mountain will become our other 'Happiest Place on Earth'." - Cara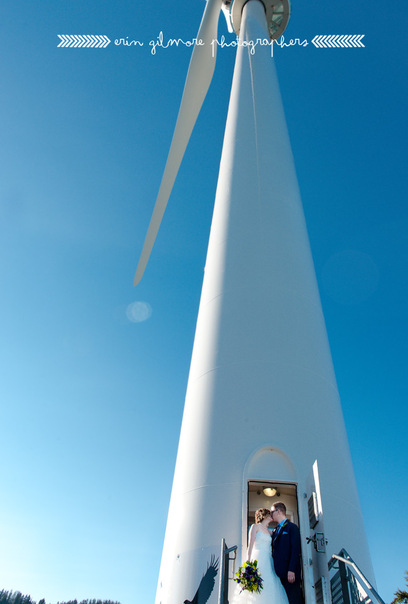 Grouse Mountain was chosen as the location because Shawn and Cara had always wanted a destination wedding and that's exactly what Grouse Mountain felt like to them - a destination wedding in their home town.
"We both really love the outdoors and part of our summer workout regime is the Grind, followed by a guilt-free Beaver Tail."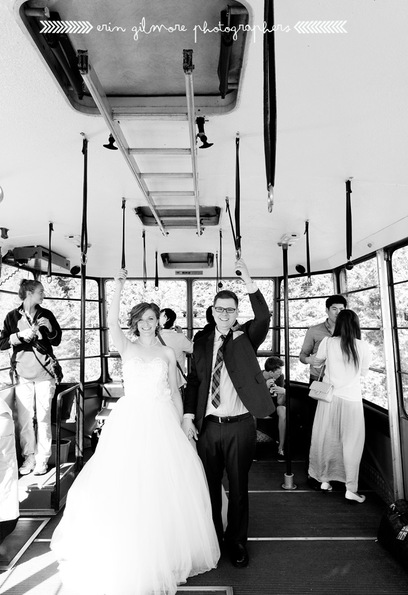 The guest list included 20 of their immediate family and closest friends, with a rustic theme they called "Birds and Branches" which was tied into the décor, photos, invitations and the wedding cake.
"Our cake was made by my Maid of Honor. After selling her cake business 3 years ago, she agreed to only do two more wedding cakes - her sister's and ours."

Shawn has a photo/video background so the couple felt that they had to have great photos! After hours of searching the internet for Vancouver photographers, Shawn and Cara found Erin Gilmore. They loved her previous work, and her passion for the Vancouver Canucks sealed the deal.
"After our wedding I doubt I will ever look at my wedding dress or favours again, but I will look at our photos for years. So as a result we are probably most excited for our wedding photos as we have hired a great photographer."
Thank you Erin Gilmore for taking such amazing images of this lovely couple. The Grouse Mountain team wish Cara and Shawn all the best for their future together and I'll keep my eyes open for you on the Grouse Grind.