Christmas Proposals
See how these future husbands popped the question this past December here at Grouse Mountain
Posted by Lauren Travan January 8, 2013
Christmas and New Years is is a time when we come together with friends and family, appreciate our blessings and look toward the future. Appropriately, many wedding proposals take place over the holidays. This past December, the skate pond at Grouse Mountain was a location where future grooms built up the courage to get down on one knee and ask their sweetheart to marry them.
Christy and Raine met when they were 8 and 9 years old, when Christy's mom Jude showed Raine's parents a three acre piece of property in Cobble Hill looking out over the Cowichan Valley on Vancouver Island. As fate would have it, the couple met again later in life and have been together since November 2003.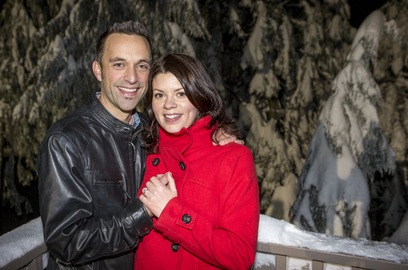 How did this surprise engagement take place? "The weather was perfect; the rink staff were able to play our song, "Anything but Mine" by Kenny Chesney, interspersed within the Christmas music." Raine had arranged in advance to capture the moment.
The couple then had dinner reservations at the Observatory Restaurant. The newly engaged Christy had never been to Grouse Mountain before and says she was "taken aback by the ambiance and beauty at the top".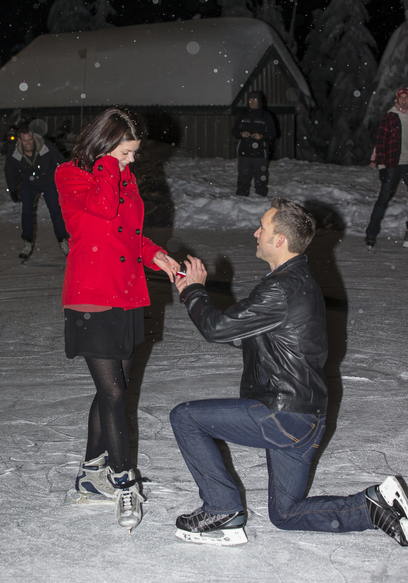 Mandeep decided to use the Theatre in the Sky to play a short slide show to begin his proposal to the love of his life Mandi. The couple dined at the Observatory and then headed to the Theater to watch the last showing of How The Grinch Stole Christmas. "She loves watching the Grinch!", says Mandeep.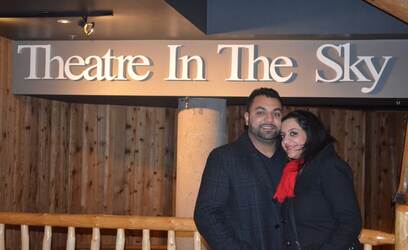 The moment started at the end of the show when the couple started to walk out and Mandi heard her favourite song. She turned around to see a picture on the screen.
"Her expression was priceless, I could see the happiness and excitement in her eyes. After the slide show finished, I got on one knee and asked her to marry me. She said yes and sat on the floor with me. The lights came on and everyone cheered and congratulated us. Champagne was brought out for us and it was the happiest moment for us."
From the team here at Grouse Mountain we wish all couples who are recently engaged all the best with their upcoming
pre-nuptials. We are honoured to have played a part in the engagements of Raine & Christy and Mandeep & Mandi. Thanks for sharing your experience with us.