Couple Celebrates Six-Year Anniversary


Posted by Lauren Travan July 19, 2012
Six years ago, Dan and Natasha exchanged rings and shared a kiss on the Timber Deck surrounded by their closest friends and family. Now the couple live in Nanaimo, but Grouse Mountain is still close to their hearts. This past weekend Dan and Natasha returned to celebrate their anniversary and to introduce two additional "guests" to the Mountain…their beautiful daughters Emily and Alison.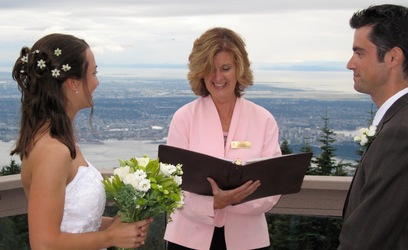 In the summer of 2002, Dan and Natasha were both living in the greater Vancouver area, but were over in Ladysmith doing an adventure race.
"We met on the beach the morning of the race, getting our kayaks organized, and shared our nervousness about the race. We arranged a date once we were back in town. In fitting with how we met, we arranged our first date for a dinner at Grouse Mountain, and what better way to get there than to do the Grouse Grind." Dan Kucherka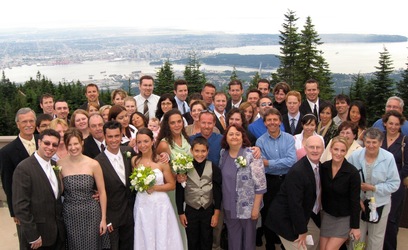 With fond memories of their wedding day in the Timber Room, Grouse Mountain welcomed the couple once again to the Mountain to take in the scenery and experience some new memories with their family. Maybe they will even have another kiss on the Timber Deck to celebrate.
Happy sixth anniversary to Dan and Natasha from the Grouse Mountain team.