This product is not currently available.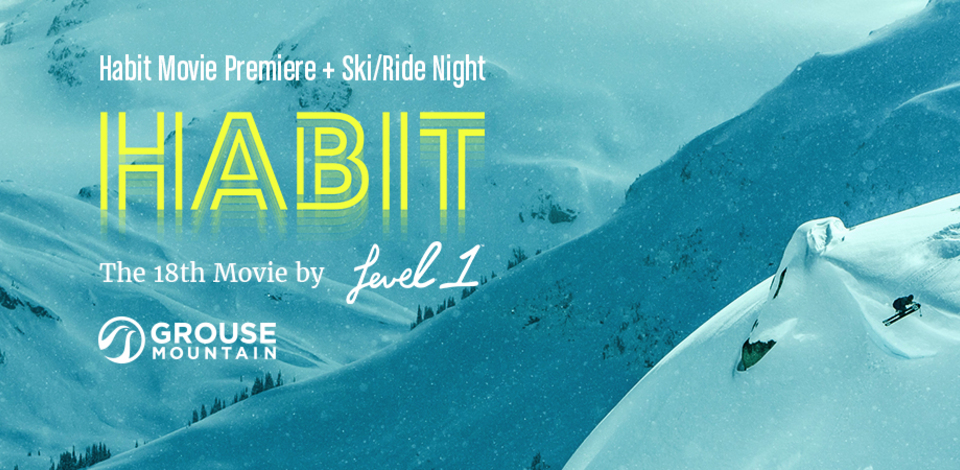 HABIT MOVIE PREMIERE + SKI/RIDE NIGHT
Join us for the
Habit
Movie Premiere + Ski Night on Thursday, February 1, 2018. Spaces are limited, so advanced registration is required.
When: Thursday, February 1, 2018
Time: 7:30 pm movie viewing
Where: Theater in the Sky, enter through the ground level of the Chalet
Cost:
- Passholders: this event is complimentary with advanced registration. Please note that while this event is complimentary for Passholders, a credit card is required during registration. Since spaces are limited, any "no shows" will have their credit card charged.
- Non-Passholders: $42 + tax: this includes admission to the movie premiere, plus a Snow Ski Lift Ticket to be used from 4:00pm onwards on the night of the event.
Please Note: Registration is required for this event for both General Admission and Grouse Mountain Passholders. If you are a Grouse Mountain Passholder, a credit card, valid email address and phone number are required to register. Your credit card will be charged a $10 "no show" fee if you register and do not attend as space is limited.