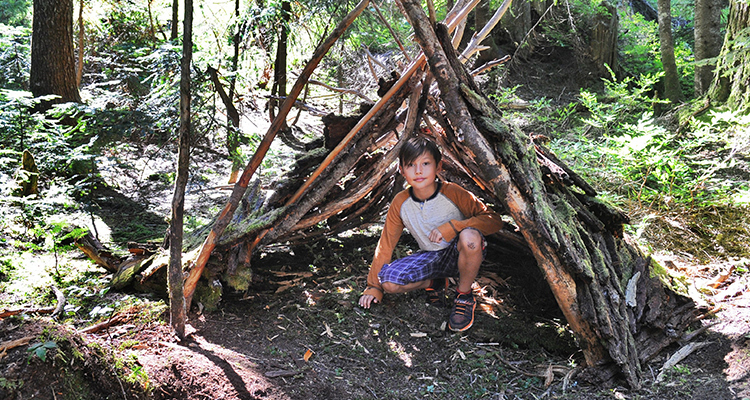 Survival Camp (8-12)
Join us as we venture in to the wilderness, picnic on mountain summits, discover the secrets to survival and explore the essentials of rock climbing, archery and shelter building.
Our mountain environment along with our trained survival counselors provides the perfect setting to create long-lasting memories with friends while exploring and connecting with the natural world.
Each week begins with an inspiring presentation from a survival professional.
The camp includes a take home photo of campers in their shelters, daily survival challenges, and an end-of-week amazing race style scavenger hunt.
Survival camp includes building a natural shelter, day hikes, rock climbing, water collection and filtration, medicinal plant use, the creation of nature glue, archery including, arrow creation, rope work, mock rescue missions, basic first aid, camouflage, geo caching and the option to eat edible insects!
Dates & Times:
Camp B: July 8–12
Camp C: July 15–19
Camp D: July 22–26
Camp E: July 29–August 2
Camp F: August 5–9
Camp H: August 19–23
8:30am-3:30pm

Price:
5 Day - $355
After Camp Activities

Extend your kid's day with additional games and activities from 3:30-4:30pm. $15 per day or $60 for 5 days. Extend after camp activities for 2 hours 3:30-5:30pm for $20 per day or $75 for 5 days.

Daily Lunch Option
A daily kid-friendly lunch with vegetarian and gluten-free options available upon advanced request. $12 per day.
Booking options: Weeklong camp only