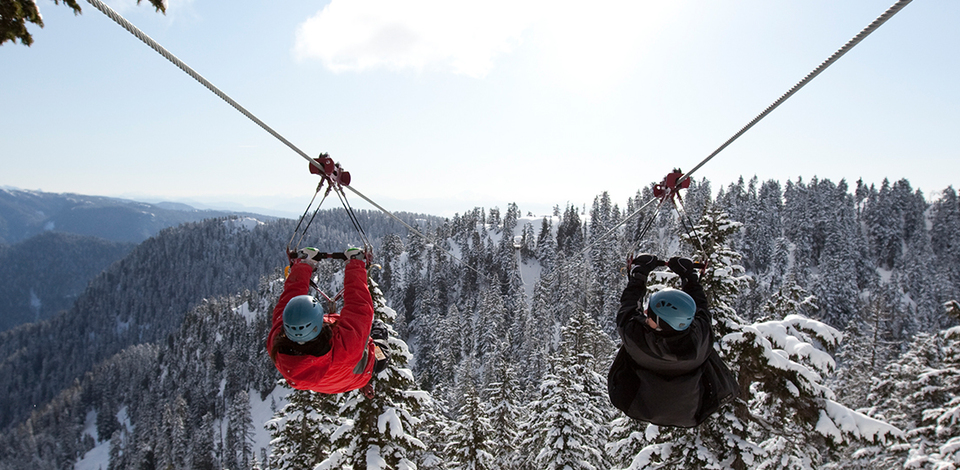 Winter Youth Venture Camps
Our Winter Youth Venture program focuses on leadership - including hard and soft skill development. The program offers a number of real life experiences that will help youth find their passion and make informed decisions in their lives. The program gives youth the opportunity to see a little of each camp in action. Throughout the course of the week youth will experience sample highlight activities such as ice skating, snow cave construction and back country hiking. The course will finish with a zip line tour.
Skills Development
Mountain Patrol – see a snip it of a day in the life of a patroller, participate in a mock rescue and learn about first aid emergencies.
Hiking/Trail Running – get a glimpse of what it is to be a mountain guide; learn about the equipment, trails and our local animals and plants.
Leadership – group management, camper care, safe conduct, confidentiality and risk assessments.
Mountain Adventure Team – sneak peak at the life of a camp lead and zip line guide. Gain valuable insight in group management and handling client/guest satisfaction.
Activity Design – Invent and trial an activity with a group. Design like an architect with a clear outcome in mind, lead like a pilot to ensure a safe journey making it clear where we are going and how to get there. Deliver as a guide helping the group work through moments of uncertainty, being alert and resourceful ensuring the desired outcome is achieved.

Dates:
March 26-30, 2018
Price:
5 Day Camp: $325