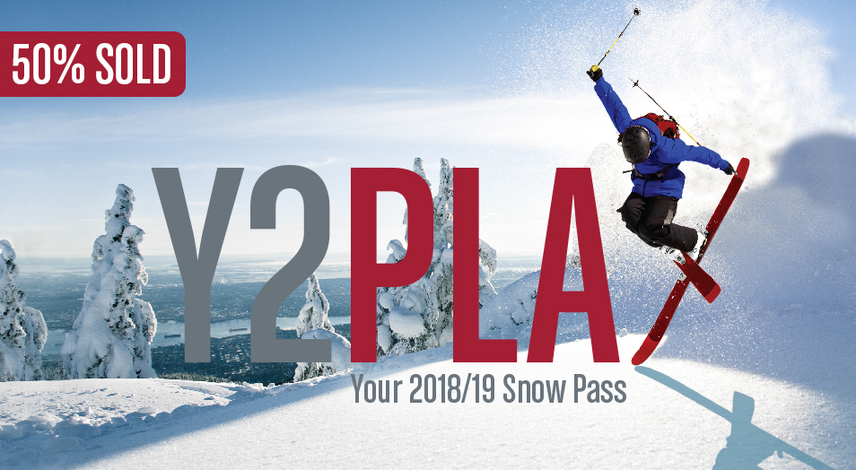 Y2Play your 2018/19 Peak Pass

About Y2Play
Y2Play offers you unlimited skiing/riding from now until the end of this winter season and all of next. With bonuses like a free Lift Ticket to bring a friend, a free ski/snowboard, skate and snowshoe rental, and discounts on food & beverage and Mountain Ziplines, Y2Play offers the best value of any snowpass on the North Shore. Y2Play also comes with a host of other discounts and offers.
Looking for a family pass that's customizable? A Modern Family Pass Bundle must include at least 1 Adult pass and at least 1 Youth, Child or Tot pass. Check out the details to see if it's right for your clan:
If you are renewing your 2018/19 Snow Pass, please be sure to have your existing pass nearby so that you can enter your account details.

Free Lift Ticket
Credit will be issued for a Lift Ticket of the same age category as the Y2Play Pass purchased. Credit must be redeemed for a same-day Lift Ticket by April 30, 2019.
| | Y2Play 2018/19 Rates |
| --- | --- |
| Adult (19-64) | $359 |
| Parent | $449 |
| Senior (65+) | $149 |
| Student (19+) | $279 |
| Youth (13-18) | $234 |
| Child (5-12) | $64 |
| Tot (4 & under) | $29 |
| Modern Family Pass | -5% of the above |
| Family (2 adults, 2 youth/children) | $879 |
Modern Family Pass
Get 5% off Y2Play prices when you purchase at least 1 Adult pass and at least 1 Youth, Child or Tot pass in a bundle.
Parent Pass is a single pass shared between two parents of a child 6 or under residing at the same address. Can only be used once per day. A Youth, Child, or Tot Y2Play pass must be purchased in tandem. Not available online.
Student Pass requires full-time registration at a recognized post-secondary institution. Valid student ID and proof of full-time registration required at time of pickup.
Family Pass 2 adults and 1 or 2 youth/children who reside at the same address.
Grouse Mountain reserves the right to change or cancel programs and schedules without notice. Products are non refundable and non transferable.