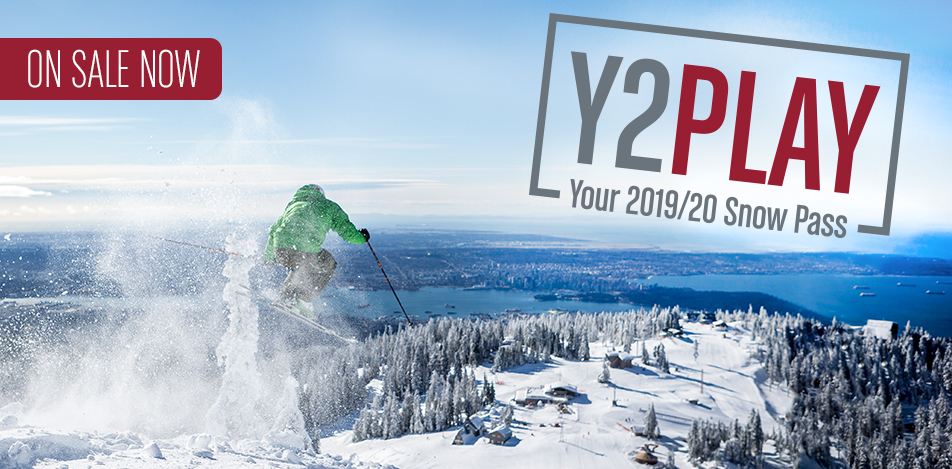 Y2Play your 2019/20 Snow Pass

About Y2Play
Y2Play offers you unlimited skiing/riding from now until the end of this winter season and all of next. With bonuses like a free lift ticket to bring a friend, a free ski/snowboard, discounts on food & beverage and more. Y2Play offers the best value of any snowpass on the North Shore. Y2Play also comes with a host of other discounts and offers.
If you are renewing your Y2Play Snow Pass, please be sure to have your existing pass nearby so that you can enter your account details and
RENEW HERE
.
Y2Play
2019/20
Y2Play
Renewal Rates
Savings
Adult (19-64)
$369
$359
$456
Parent
$459
$449
n/a
Senior (65+)
$159
$149
$516
Student (19+)
$289
$279
$436
Youth (13-18)
$244
$234
$431
Child (5-12)
$69
$64
$306
Tot (4 & under)
$34
$29
$6
Modern Family Pass
-5% of the above
-5% of the above
n/a
Family (2 adults, 2 youth/children)
$899
$879
$1191
Looking for a family pass that's customizable? A Modern Family Pass Bundle must include at least 1 Adult pass and at least 1 Child or Tot pass. Check out the details to see if it's right for your clan:
DEVELOP A MODERN FAMILY BUNDLE
Modern Family Pass
Get 5% off Y2Play prices when you purchase at least 1 Adult pass and at least 1 Youth, Child or Tot pass in a bundle.
Parent Pass is a single pass shared between two parents of a child 6 or under residing at the same address. Can only be used once per day. A Child, or Tot Y2Play pass must be purchased in tandem. Not available online. Both parents must be present for pass photo.
Student Pass requires full-time registration at a recognized post-secondary institution. Valid student ID and proof of full-time registration required at time of pickup.
Family Pass 2 adults and 1 or 2 youth/children who reside at the same address.
Free Lift Ticket
Credit will be issued for a lift ticket of the same age category as the Y2Play Pass purchased. Credit must be redeemed for a same-day lift ticket by April 30, 2020.

Grouse Mountain reserves the right to change or cancel programs and schedules without notice. Products are non refundable and non transferable.