Rentals & Service
Left your gear at home? Need a tune-up? We've got you covered.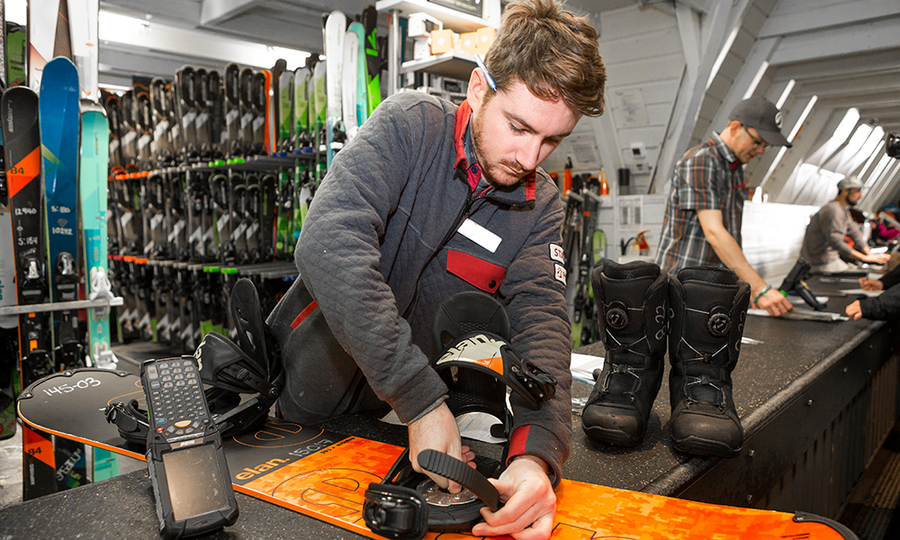 express snowboard rentals
Experience VIP service with our new Express Rentals. A dedicated staff member will welcome you to a separate private area of the Rental Outpost and tend to your every need through the rental process. The Express Rental guarantees your equipment is setup and ready upon your arrival to hit the slopes faster!
Save time and money by pre-purchasing your rental equipment online. Your equipment rentals will be available in the Rental Outpost at the top of the mountain.

A Release of Liability Waiver must be completed each season for any person renting equipment. For those under the age of 19, a parent or guardian must complete a waiver for the individual prior to receiving equipment. Speed up your check-in process by completing your waiver in advance now.
Don't have your own equipment or looking to try something new? The Outpost Rental Shop has you covered from the latest gear to helmets.
Helmets are included with child or tot rental packages.
Limited clothing rentals are available on a first-come, first-served basis. Please note, we do not rent items like mitts, gloves or goggles.
Damage protection is added to all rentals in case of accidental damage. Grouse Mountain reserves the right to change or cancel programs and schedules without notice. Products are non refundable and non transferable.