Skyride Surf Adventure®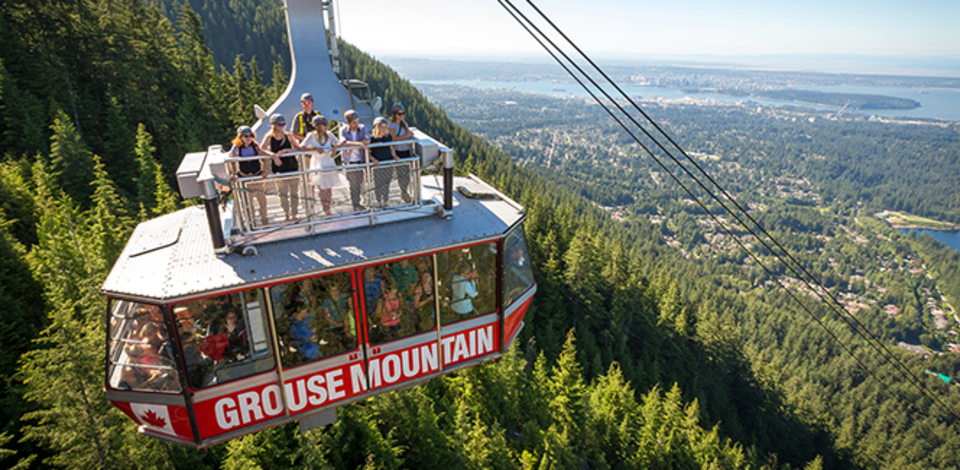 This product is not currently available.
A Rooftop Ascent
Are you ready to try the Skyride Surf Adventure™? Feel the wind on your face as you ascend 2,800 ft. from the Lower Terminal to the Peak Chalet – on the rooftop of the Grouse Mountain Super Skyride! You'll be part of a small group accessing this special viewing platform.
Your experience begins in the Valley Plaza where you'll meet your Skyride Surf Guide under the lower terminal and receive a short but informative interpretive overview of the mechanical structure of the Skyride. From there you'll head up to the main platform where you'll step up to the rooftop platform. As you depart the Valley Station and throughout your journey, your Guide will identify key landmarks and facts as your peer toward either the Coast Mountains or the Lower Mainland.
Acrophobists need not apply!