Grouse Mountain at SIA 2015
The Latest And Greatest From SIA 2015
Posted by Mark O'Quinn January 30, 2015
Retail manager, Mark O'Quinn, is on site at SIA 2015 in Denver, CO. The SnowSports Industries America Snow Show is one of the largest and most renowned ski and snowboard shows in the world. Nowhere else can you survey the latest gear and get face time with some of the industry's biggest players. With that being said, Mark will keep us updated on all that's gold in The Centennial State.

Day One - Thursday, Jan. 29, 2015
What a great way to kick off SIA last night with a keynote speech from Paralympic bronze medalist, Amy Purdy. After contracting Meningitis, she lost both of her legs. Later, she found out her kidneys were failing and was forced to receive a transplant from her father. She became incredibly depressed, but reached a turning point and decided to approach her life differently.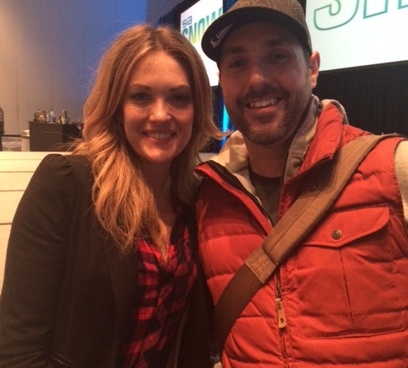 "If I were an author and my life was a book, how would I want this story to end? I want to snowboard!" -Amy Purdy
Since then she has accomplished so much. Including designing prosthetics to make snowboarding for double amputees possible, forming the American Paralympic snowboarding team, winning bronze in Sochi and winning as a runner-up on 'Dancing with the Stars.' Pretty amazing! Her legacy however is her founding Adapted Action Sports. All in, it made me proud of Grouse Mountain's partnership with VASS.
Other Highlights
New helmet technology from Giro. New MIPS equipped helmets are designed to provide an additional measure of protection for multidirectional impact!

Day Two - Friday, Jan. 30, 2015
So here is my outdoor geek-out on gear and cool tech! Active accessory brand Outdoor Technology has some new products to make digital life outside and on the mountain a little easier. Whether you're hauling around your GoPro all day or snowshoeing on the trails these products are usable, tough, and affordable.
First is the Kodiak series of waterproof, shockproof chargers. Put them in your purse, jacket, or even pocket and give any of your digital devices a quick charge to keep you outside longer. The mini will give you a single charge, and only cost you $25, while the Kodiak will give you 3 charges for a MSRP of $55.
New Parajumpers line for next year looks amazing. Can't wait for it to hit stores in September. Posted below are the new men's Grizzly jacket and women's Angie.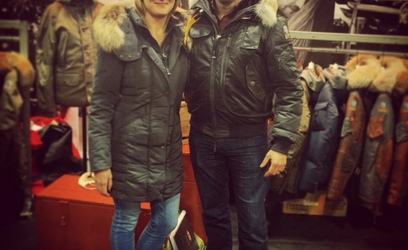 Photos below are of the second season of the Picture line of ski and snowboard apparel. Second season is coming in fall '15 and looks amazing. All clothes are designed in France and manufactured with organic and recycled material. It is coming to Grouse Mountain and is completely awesome. One of the great sustainably stories at SIA, only at Grouse.
Today while meeting with Smith Optics, I was shown the helmet Bobby Brown wore at the X-Games when he took a large bail from 70 feet of vertical. Here is the helmet aftermath, if you look close you can see where impact was made. He was fine, switched helmets and on his next run secured himself second place. Always wear a helmet!! Big innovation in helmets this year with multi impact technology and MIPS.
Day Three - Saturday, Jan. 31, 2015
As all skiers and snowboarders in the Pacific Northwest know, keeping your goggles fog-free can be an unbearable challenge. Enter the new BOM goggle. This innovative goggle uses a battery powered filament that heats the lens, eliminating all condensation. This new idea has already won best new gear for 2015, and U.S. Ready to hit the market for next season!