FIELD TRIP Programs
Build Your Program
Educational Field Trips have 3 components and you have the ability to choose from each section to build and customize your day.
Choose each of the following:
1. A Curriculum Focus
2. A First Nations Program
3. A Recreational Component
(If preferred, you can substitute the Curriculum with a second Recreational component; charges will apply for rental equipment if needed)



hiwus Presentation
45 Minute Activity
Join us for a unique First Nations experience. During this 45 minute presentation, led by an elder of the Squamish Nation, students will interactively discover the ancient customs, legends, dances and rich history of our First Nations people in an authentic Pacific Northwest Coastal Longhouse. Choose 1 song and 1 story.

Songs
Chief Dan George Song
- a prayer song given to the Coast Salish First Nations people to use
Sea Lion Song - generosity, sharing of natural resources and the resolving of negative situations without doing harm
Bear Song - owned by Kwel-a-a-nexw (Willie), shows respect to this powerful creature
Snowbird Song - Sung by Willie's great grandmother, healing song
Owl Song - an exit song, imparting peace, goodwill and positive feelings
Stories
Cedar Basket Story
- learning, listening to one's elders, patience, friendship, sharing our own special gifts
Seagull Story - sharing, generosity, doing one's best, caring for one another
Sea Lion Story - the use of earned powers of a medicine man or Indian doctor
Captain George Vancouver - welcoming, first meeting with Europeans
Floating Island - a story of how a ship was mistaken for a floating island, sharing of gifts

Year-Round Activities
• Theatre in the Sky
(2 presentations)
• Owl Visit with Wildlife Ranger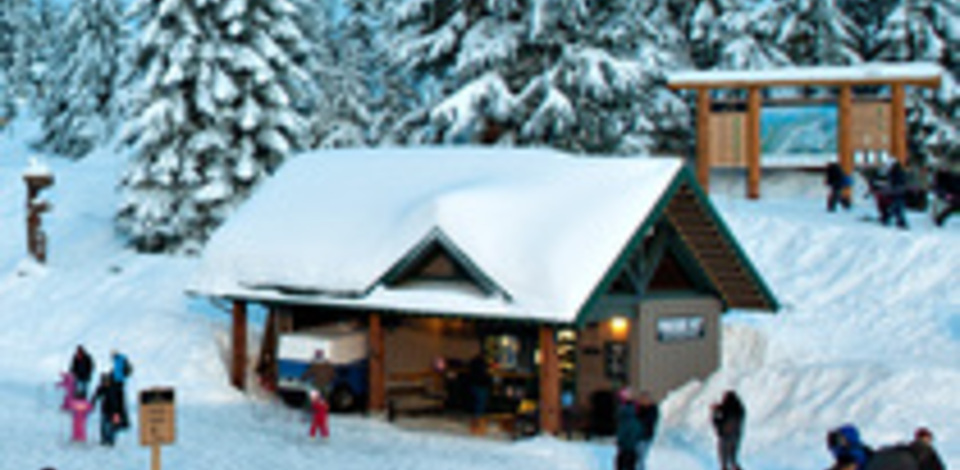 Winter Activities
• Guided Snowshoe Tours
(helmets and skates provided)
• Snow Play: snow tag, snowball target practice, snowman building
• Snow Class: snow flea discovery, scavenger hunt, tracking, science of snowballs
• Sleighrides December to April
All activities are weather permitting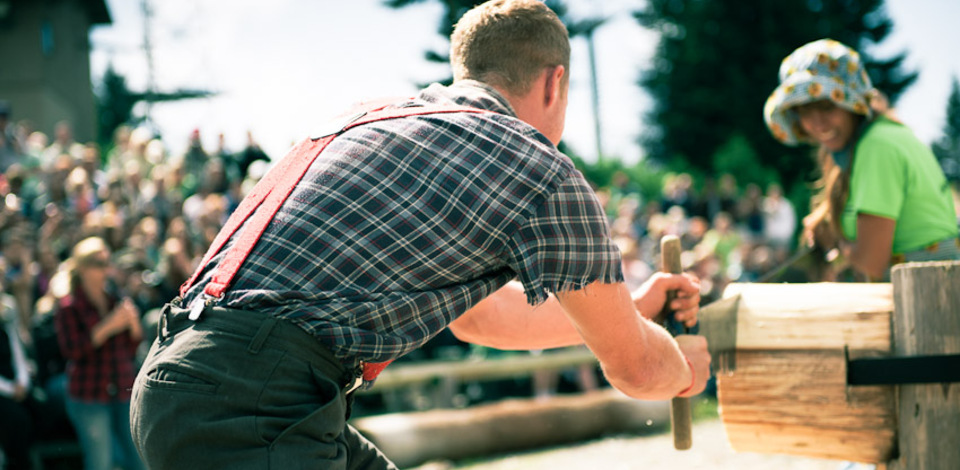 Summer Activities
• Eco-Walk
• Eco-Hike
• Lumberjack Show
• Birds in Motion Demonstration
• Grizzly Bear Habitat Eco-Walk
• Wildlife Interpretive Session
• Scenic Chairlift rides May to October
• The Eye of the Wind ($5 surcharge) (June to October)

All activities are weather permitting