Mortimer the Missing Marmot
Posted by Devin Manky July 15, 2011
A couple weeks back the North Shore News ran an article that told the saga of Mortimer Brown, a Yellow-bellied Marmot, who had taken up residence in urban West Vancouver. He was a long way from the bulk of his fellow yellow-bellieds, who normally inhabit the dry, rocky interior of British Columbia's Okanagan region. Every once in awhile, marmots are known to hitch rides down in trucks or railway cars from the interior to the coast. Mortimer must have done likewise.
Once these out of town visitors arrive they are forced to try and etch out a life-style in a habitat that was never meant for them. Mortimer was living in a culvert near a veterinary hospital and living off the avails of a nearby restaurant. While he may have thought he had a good situation going, there were lots of dangers to Mortimer - everything from bad food to cars, dogs and even curious people.
So the decision was made to move Mortimer back to his home country in the Okanagan. We here at the Grouse Mountain Refuge for Endangered Wildlife decided to help out since we have a stock of live traps and are experienced in the safe trapping and relocation of wildlife. One of our former Wildlife Rangers took a trap and went in search of Mortimer. Unfortunately Mortimer must have been tipped off since he had moved on by the time we arrived.
This week, the newspapers ran an update story asking for tips on Mortimer's whereabouts. We started to receive marmot sightings from all over the North Shore - it appears Mortimer may have some colleagues in the area as well!
If you think you have seen Mortimer, please let us know by emailing me at
dmanky@grousemountain.com
. Marmots are larger than our local squirrels, have dense, rustic colored fur and spend all of their time on the ground, underneath bridges and inside culverts. No climbing trees for Mortimer!
Stay tuned for further updates via this blog.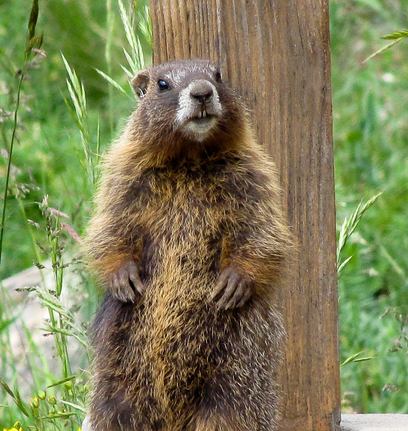 Below is a map of some Mortimer sightings. Are any of these areas near you?