discovery Snowboard Day group Lessons
GREAT ON-SNOW LEARNING AND ADVENTURES ARE AVAILABLE!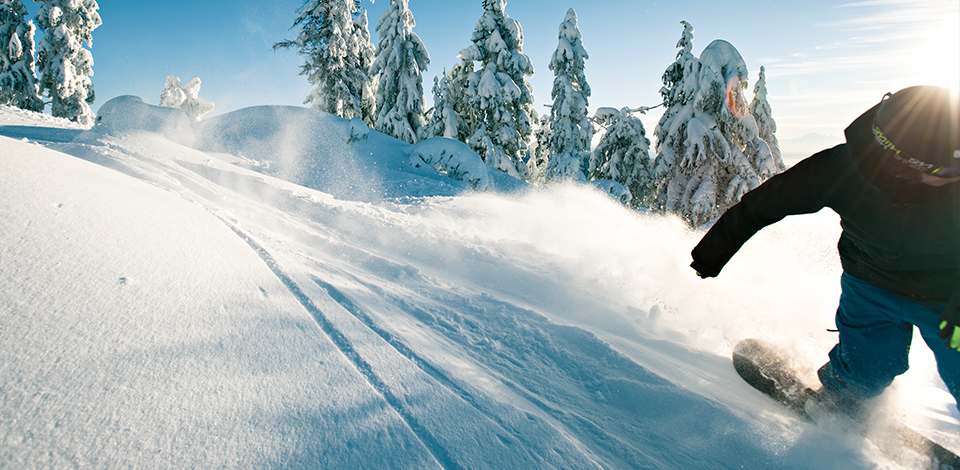 DISCOVERY Snowboard Day group Lesson - Senior
Lesson Dates and Times:

Day lessons are all 2 hours in length.
Availability
| | | | | |
| --- | --- | --- | --- | --- |
| Pricing | Adult (19-64) | Senior (65+) | Youth (12-18) | Child (7-12) |
| Lesson | $89 | $89 | $89 | $89 |
| Lesson + Lift | $153 | $137 | $137 | $114 |
| Lesson + Rental | $136 | $136 | $136 | $117 |
| Lesson + Rental + Lift | $200 | $184 | $184 | $142 |
Helmets
We strongly recommend that all students wear helmets while skiing or snowboarding. All students under the age of 19 are required to wear a helmet. If your child does not have their own helmet, one may be rented for $5 per day. Helmets are also available for purchase from Outfitters Store.

Booking
Advanced registration is available online. Day of registration is available by phone at 604.980.9311 or at Guest Services at the base of the mountain at least 2 hours prior to the session start time. If you are already on the Mountain, please drop in to Alpine Guest Services on the main floor of the chalet 30 minutes prior to the lesson. Please have all required information ready prior to registration. This includes the student's ability level and measurements of the student's height, weight and shoe size if rental equipment is required. Day Lessons meet at the Snow School Meeting Area ten minutes before the lesson start time.

Equipment Rentals
Left your gear at home? Want to try out premium skis or snowboards or snowshoes? The Outpost Rental Shop has you covered from helmets and clothing to the latest gear. You can save time and
book your rental online
.
snowboard Ability Levels

Discovery Day Group Lessons are available for Levels 1 - 3 only

+

Level 1: First Time Rider

Put on and take off snowboard, safety strap
Able to sidestep up and down slight inclines
Able to straight run on gentle slope
Introduced to and understands the Alpine Responsibility Code





+

Level 2: Beginner Rider

Begin to develop a balanced body position
Able to link turns on Paradise
Able to ride the Greenway Chair and offload under control
Able to stop easily on green runs
Able to get up





+

Level 3: Novice Rider

Links Novice turns with some vertical movements
Increased use of edges for changes of direction
Able to ride the Cut confidently

+

Level 4: Intermediate Rider

Links both long and short radius turns with obvious vertical motion
Basic carved turns on green terrain
Able to confidently turn all the way down to all chairlifts
Able to absorb small bumps and rolls with lower body while upper body remains quiet

+

Level 5: Cruising and Carving Intermediate

Demonstrates intermediate sliding and intermediate carving turns on blue and black terrain
Looking to ride more difficult terrain and conditions
Would like to ride moguls
Wants to develop other riding skills (i.e switch, terrain park)

+

Level 6: Advanced Riding

Links medium radius, fully carved turns on all groomed runs
Rides confidently on all terrain, on and off groomed runs
Introduced to various approaches to riding bumps and steep terrain
Developing timing and pressure control skills



To book a 2 hour private lesson or for more info, please call 604.980.9311.