Grinder and Coola Enter the Upper Pond Habitat...
Birds in Motion arrive and are set to begin demonstrations...
Posted by Devin Manky May 18, 2012
This morning Grinder and Coola, our two resident Grizzly Bears, entered the first of their two summer habitats - the Upper Pond area. They spent a bit of time inside their den, anxiously watching us, as we opened the gate from the hibernation area into the Upper Pond Habitat and when we got ourselves out and opened the door they eagerly ran into the new space and started to check out the gigantic snow mounds. Exploring the habitat, mixed in with the occasional play wrestle, was how they spent the rest of their morning. I'm pretty sure some heavy napping will be called for later on today!
Here are a few more shots of them playing: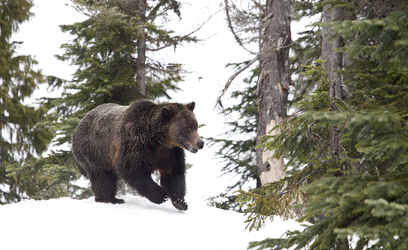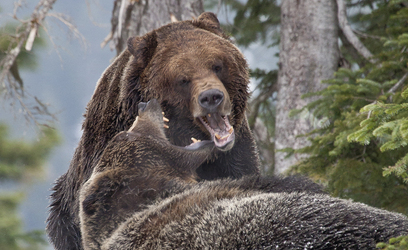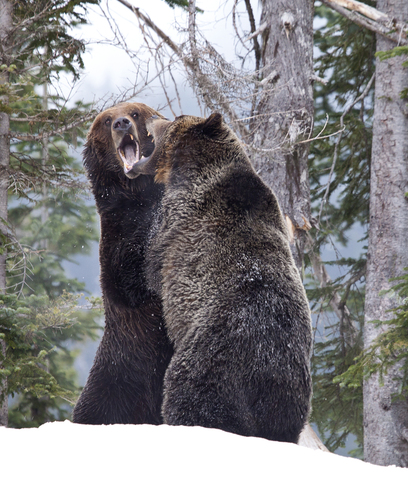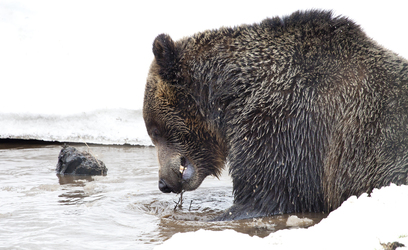 Also, our Birds in Motion crew has arrived for the 2012 season and have brought some amazing Birds of Prey for this years demonstrations. So far we have a Bald Eagle, two Great-horned Owls, two Falcons, a Red-tailed Hawk, a Harris Hawk and a Turkey Vulture. More birds are scheduled to arrive in a couple weeks. Beginning tomorrow, May 19th, you can check out their demonstrations at 1:30pm, 3:30pm and 5:30pm daily at the flying grounds and learn more about these amazing birds while having a chance to see them up close. After all, who can resist the cuteness factor of a baby Great-horned Owl?