Learning to Ski and Meeting the Chef at the Observatory

First time skiing and a sneak preview of fine dining for Valentine's!

Posted by Sacha DeVoretz February 7, 2013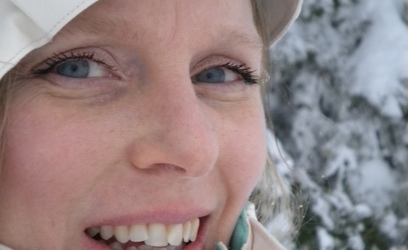 Have you ever wanted to try to skiing?
I have always wanted to try. Today I had my first ski
lesson
and it was even more fun than I could have ever imagined. No experience required.
After my lesson, I met with
Chef Dino L. Gazzola
and he shared the delicious menu coming up for Valentines. Good news, there are still
reservations
available!
Organizing
rentals
for my ski lesson was a breeze, Emma greeted me with a smile at the rentals chalet and had all of my ski equipment in the computer. After checking in I went upstairs and picked up my rental equipment.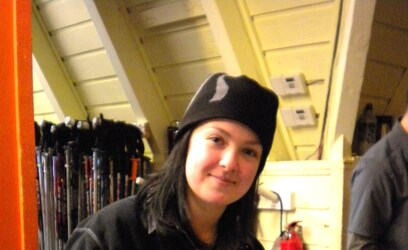 Hannah was waxing skis when I came in to pick up my equipment. She came all the way from New Zealand to be a part of the Grouse Mountain team. After work, her favourite snowboard run is
"Heaven's Sake"
.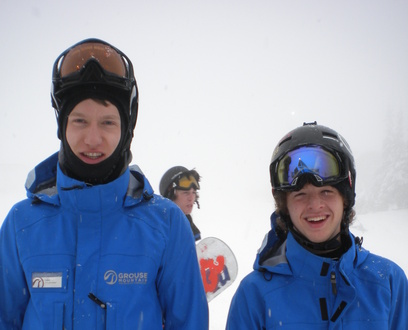 I went outside and it was snowing!
I met up with Luca (left) and Blake (right) ski instructors. We were divided into two groups. One group was a more experienced set of skiers and the other group for people with little or no
ski experience
(that's me!).
After practicing the basics of stopping and turning, Blake, our instructor, took us to the Magic Carpet.

So easy, we just hopped onto this moving platform and it took us right to the top of a gentle slope.The perfect spot to build confidence and get used to coming down on two skis.

After two hours of skiing I had an appetite!
How lucky was I to meet with Chef Dino L. Gazzola at the
Observatory
fine dining restaurant. Dino is a snowboarding enthusiast and had some wonderful dishes for me to try.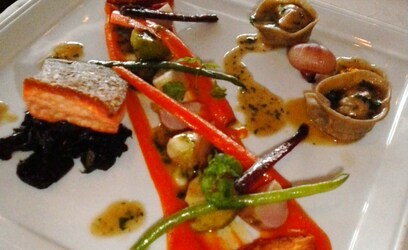 The food just melted in my mouth and Dino shared with me that they have an extensive wine list (more than 500 different wines!) and take the time to cook fresh meals that are in tune with the season. He designs the delicious menu with local fresh ingredients in mind. Yum!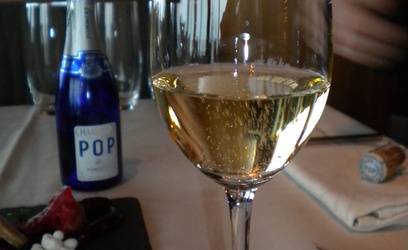 Chef Dino also noted that they have dining options for all types of dietary requests.

What better way to end a perfect day of skiing, than with a glass of champagne and the beautiful views from the peak of Vancouver!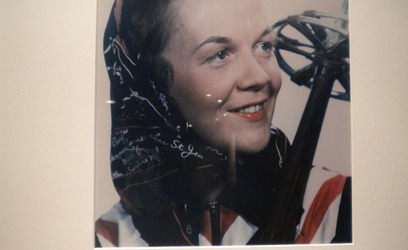 As I said my goodbyes and thank you to Chef Dino, I noticed at the entrance of the Observatory hanging on the wall, a framed photo of Gertie Beaton, ski champion in 1938.

Such an inspiration and perfect ending to a magical day!