Set Your Time
Monitor your progress, and see how you rank among Grinders.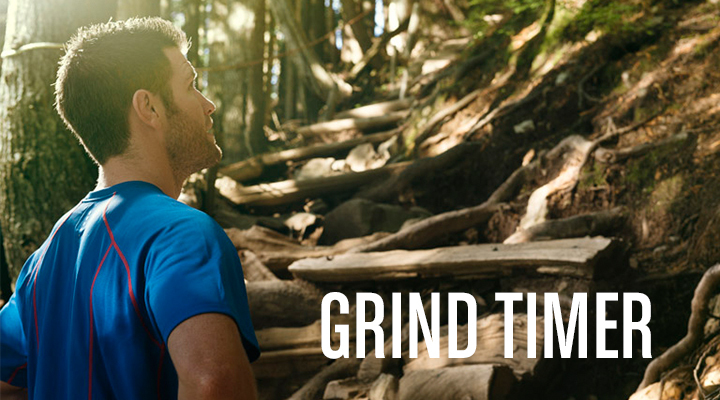 Grind Timer® Card
Track your performance and see how you rank against other Grouse Grinders.

Your Grind® Timer Card contains a radio frequency chip. Simply swipe your Card at the Grind Timer at the base of the Grouse Grind® then again at the top of the trail, and your name and time will appear on the monitor at Alpine Guest Services in the Peak Chalet. You can also check your times against the best times by clicking on the Grind tab in the grey bar below.
Bonus! Bag Transfer
As a member of the Grind Timer Program, you will also receive complimentary bag transfer to the mountaintop each time you visit. You just check your bag* at Guest Services and it will be waiting for you at Alpine Guest Services, on the main floor of the Peak Chalet, at the end of your hike.
*Maximum 8lbs/3.6kg pack or bag permitted / 1 pack or bag per Grind Timer.
Bag transfer is not available when the Grouse Grind is closed.
Snowshoe Grind Timer
In winter, your valid Grind Timer will also track your progress on the
Snowshoe Grind
®.
BC Children's Hospital
During Grouse Grind season, your Grind Timer is also your key to raising funds for the BC Children's Hospital Foundation.

Grouse Mountain reserves the right to change or cancel programs and schedules without notice. Products are non refundable and non transferable.

Find out how you rank
Find out how you rank To view your Grind™ Times,
create an account
on our website, and include your Grind™ Timer pass number when you register. Or you can always add your Grind™Timer pass on your
Account
page.