Set Your Time
Monitor your progress and see how you rank among other Grinders.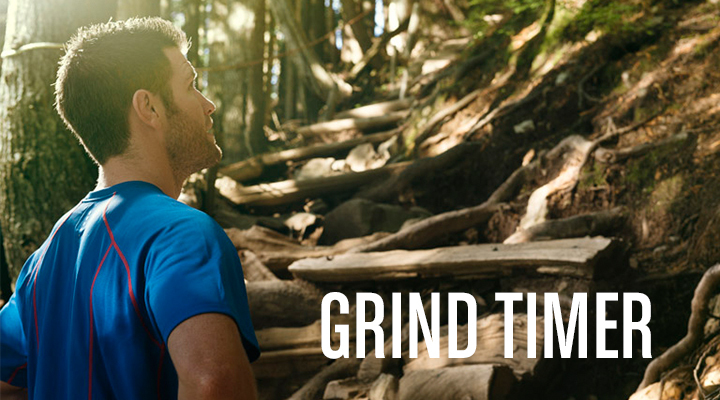 Grind® Timer Card
Track your performance and see how you rank against other Grouse Grinders.

Your Grind® Timer Card contains a radio frequency chip. Simply swipe your Card at the Grind Timer at the base of the Grouse Grind® then again at the top of the trail, and your name and time will appear on the monitor at Alpine Guest Services in the Peak Chalet.
Please note, bag transfer is not currently available.
Snowshoe Grind Timer
In winter, your valid Grind Timer will also track your progress on the
Snowshoe Grind
®.
Find out how you rank
Find out how you rank To view your Grind™ Times,
create an account
on our website, and include your Grind™ Timer pass number when you register. Or you can always add your Grind™ Timer pass on your
Account
page.
Grouse Mountain reserves the right to change or cancel programs and schedules without notice. Products are non-refundable and non-transferable.