Grinder and Coola Celebrate the 17th Anniversary of Their Arrival at Grouse Mountain
Posted by Devin Manky September 5, 2018
Back on September 5th, 2001 two very young Grizzly Bear cubs named Grinder and Coola arrived on Grouse Mountain. This was to become their new sanctuary and home.
They were both orphaned out in the wilds of BC (see below for their stories) and had no where to go. Without Grouse Mountain's assistance they were facing a very uncertain future which included the possibility of being euthanized.
They spent the first weeks exploring their new habitat and all the different types of habitat it contained. They only had a couple months to prepare for winter and hibernation. Fast forward 17 years to September 5, 2018 and Grinder and Coola are now all grown up and are seasoned veterans of their habitat and spend their days lazily swimming in the ponds, sleeping in the forest or roaming the fields. They now know exactly what to expect as they get ready for their 17th hibernation season here on Grouse Mountain. No longer the little cubs they once were, they now weigh approximately 800 lbs and 900 lbs and will only increase as we get to closer to winter.
They are unaware it's been 17 years to the day since they arrived but they know that this is now home. Congrats on 17 years here with us Grinder and Coola and here is to at least 17 more!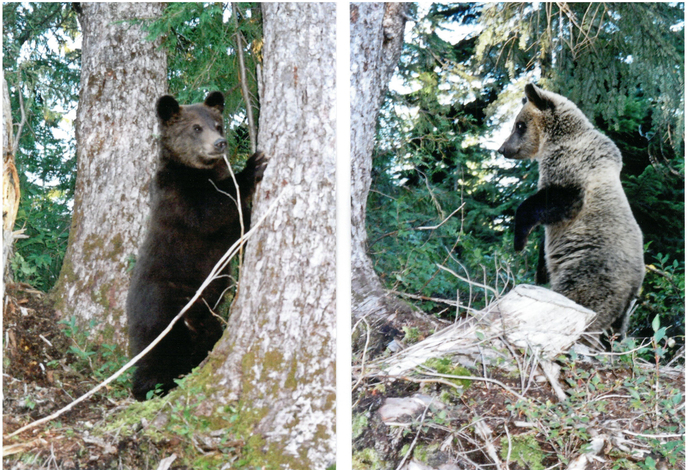 Coola
Coola was found on the 29th of June, 2001 after his mother was killed by a vehicle about 90 km east of Bella Coola (this is where he got his name). He had a couple of siblings waiting next to mom's side with him when the conservation officers arrived on scene. They were able to rescue Coola but unfortunately his siblings escaped into the forest and were not seen again. Coola was in good shape when he was found and quickly transferred to a temporary facility and then on to the Grouse Mountain Refuge For Endangered Wildlife on September 5, 2001.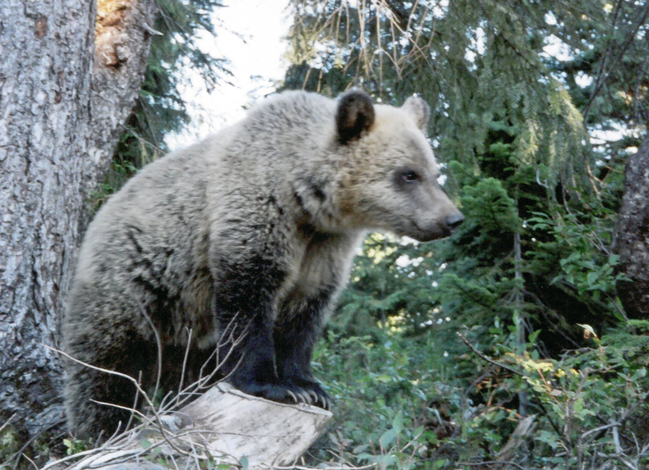 Grinder
On June 5th, 2001, a young emaciated grizzly bear cub was brought into the Invermere Veterinary Hospital by some forestry workers who had found him on a nearby logging road. He was very weak and had obviously been separated from his mother for some time. He only weighed 10 lbs! He quickly took on fluids and some foods and soon his weight was increasing and his health was secured. He was then transferred to a temporary facility where he was introduced to Coola, another orphaned bear with whom he would live his life with. Both bears were then relocated to the Grouse Mountain Refuge for Endangered Wildlife on September 5, 2001.