Grinder and Coola Enter Lower Pond Habitat 2019
Posted by Devin Manky May 24, 2019
Today marked one of the earliest annual openings of our Grizzly Bear Lower Pond Habitat. With the amount of snowfall here on Grouse Mountain we have to take down Grinder and Coola's complete 5.5 acre summer habitat each year. In the spring, we need to remove the snow and re-set it up in stages. The Lower Pond side is the last stage and now the bears have access to their full summer habitat.
aNNUAL FEAST ON AMPHIBIAN EGGS
Grinder, as always, was the first bear under the divide and into the Lower side. Coola quickly followed. Once there, they both dove into the large pond and started their annual hunt for amphibian (frog and salamander) eggs. They are a delicacy to bears in the wild and to Grinder and Coola as well. They spent about 45 minutes finding every stick in the pond and pulling it up to see if there were eggs attached. If they found eggs they made short work of them and quickly slurped them up.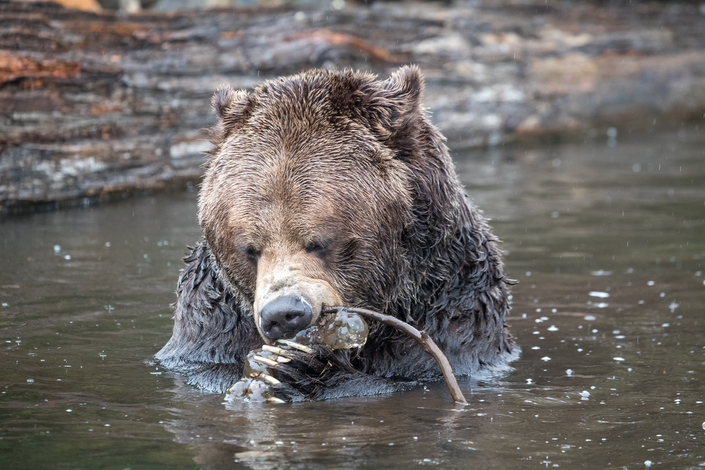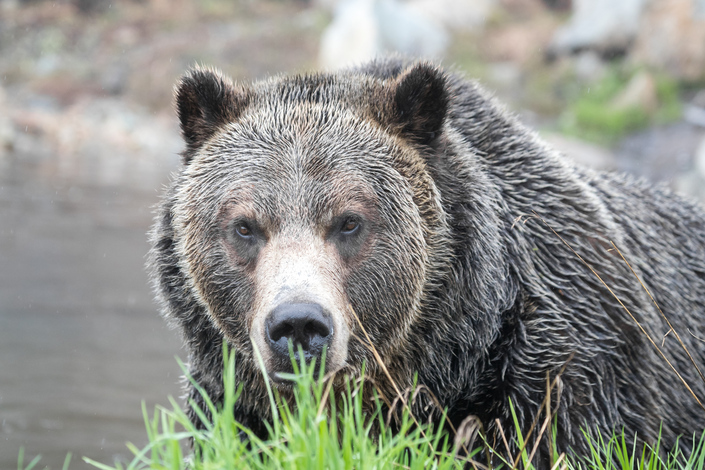 Explorations
After a good feast on amphibian eggs, both bears headed out to explore the newly opened territory and look for leftover favourite sticks and stones from last year. Grinder led the explorations of course! This habitat features more uphill environments and some good vantage points for the bears to sit on top of a cliff for some great viewing. If you plan on visiting the bears make sure to catch our Peak Chairlift as it goes right beside the Lower Pond Habitat and Grinder and Coola are known to sit and watch the people going by on the lift!