Bears enter large upper pond habitat
Grinder and Coola enter their Upper Pond Habitat for the first time this spring
Posted by Devin Manky June 9, 2022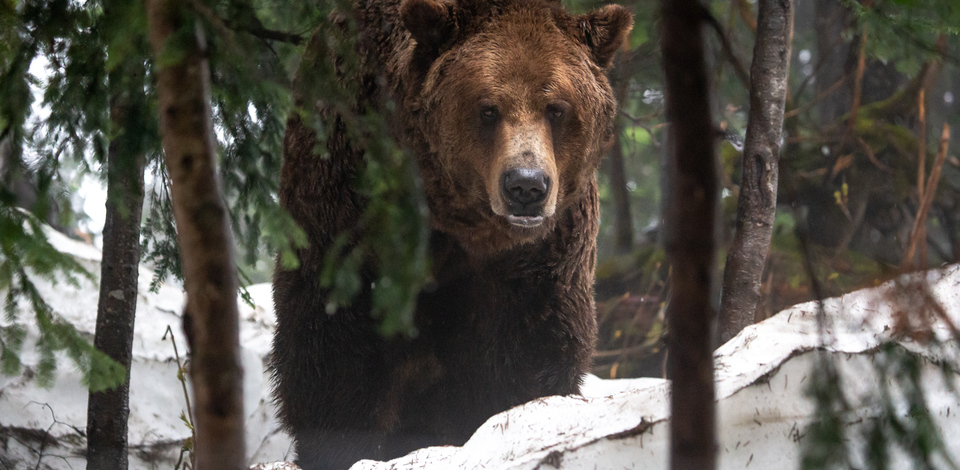 Bears enjoy being back in their familiar habitat
Today we were happy to open up Grinder and Coola's large Upper Pond Habitat for the year. Our resident Grizzly bears emerged on April 28th into their small Hibernation Habitat while our team worked on clearing snow and preparing this larger area. Today it was ready to go! The boys wasted no time exploring their familiar haunts and going for that first swim of the year in their ponds. They even found some tasty frog eggs as a treat!
SALMON SNACK
In addition to new territory, we hid a couple tasty salmon in the snow - a surprise snack and their first fish of the season. Bears are largely interested in leafy green vegetables when they first emerge from the hibernation den - these help flush out their digestive tract and get them metabolizing food again. After the first few weeks, bears will begin to incorporate some protein back into their diets but throughout the summer the balance will lean to more fruits and vegetables than meat.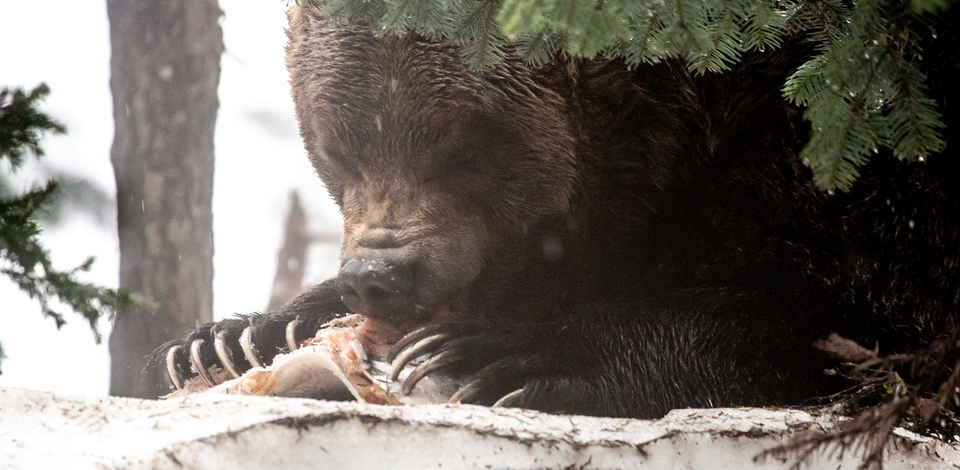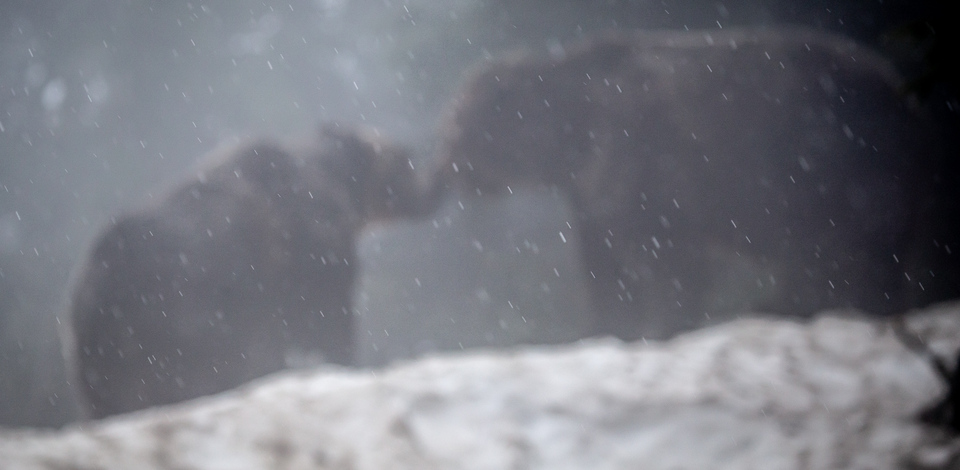 RAIN RAIN
Even though it was a rainy day on the mountaintop, both bears enjoyed frolicking in the snow and going for a swim in their ponds which are still surrounded by snow! In fact, we often find the bears prefer the cooler and wetter temperatures and are definitely more active than on the warm days when naps in the shade are in order.
VISIT THE BEARS
Be sure to visit Grinder and Coola at the Refuge for Endangered Wildlife which is about a five minute walk from the Skyride.
If you would like to learn more about the bears, please attend one of our daily ranger talks at 10am, 12:30pm, 3pm or 4pm located at the Grizzly Habitat.
We hope to see you up here soon saying hi to Grinder and Coola!