Bring on the #winterlove
Check out what's in store this winter at Grouse Mountain
Posted by Julia Grant November 1, 2015
With temperatures dropping, you can tell that winter is just around the corner. That means we're getting ready to share our #winterlove!
At the top of Grouse Mountain there is a ton of activity going on to get ready for all the fun things we have planned this winter.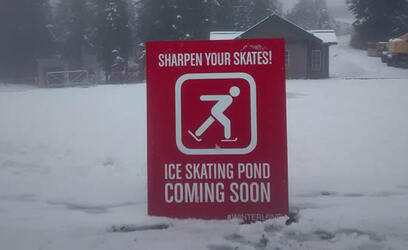 Skating Pond – Opening Soon!
It's almost time to strap on those skates and glide across Vancouver's only outdoor mountaintop skating pond. Our mountain operations crew has been working hard to get our 8,000-square foot pond ready for guests – and they're almost finished!
If it's a family outing or a romantic date night you're looking for; nothing beats a brisk outdoor skate followed by cozying up with some hot chocolate in the Chalet.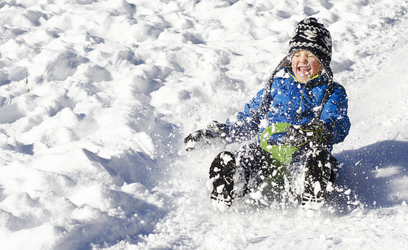 New Sliding Zone
If you haven't already heard, we're putting in a brand new multi-lane Sliding Zone for this winter. The team is hard at work prepping the area and is getting ready to start setting up the sliding lanes. Located just off the West side of the skating pond, it's sure to be some crazy carpet fun for guests of all ages to enjoy.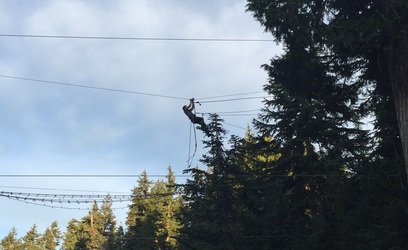 Light Walk Sneak-Peek
Something magical is happening around Blue Grouse Lake this winter. We caught some of the mountain operations crew at work installing the first of many light strings as part of a magical light installation.
We'll keep you updated on our progress as it continues to take shape. At this point we know one thing for sure… prepare to be dazzled!
Alright Mother Nature, time to bring it! We're ready to get our #winterlove on!