DANCER AND VIXEN ARRIVE AT GROUSE MOUNTAIN
Posted by Devin Manky November 27, 2018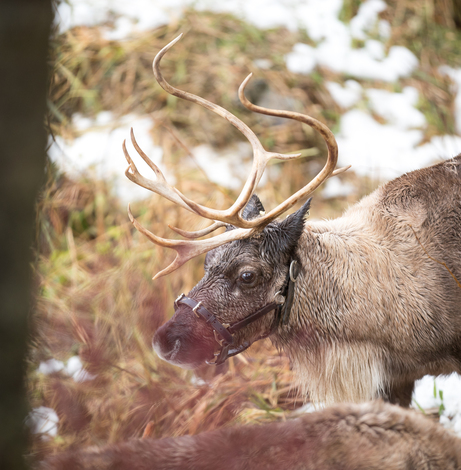 what to our wondering eyes should appear but two of Santa's Reindeer!
Early this past Saturday morning we discovered that Dancer and Vixen had arrived on the mountaintop for the holiday season.
Dancer and Vixen are joining us as official ambassadors of Santa's Reindeer program and will be on hand throughout our Peak of Christmas event to greet visitors to the mountain top and to Santa's Workshop.
Be sure to stop by and visit them in their habitat behind the Skate Pond and catch a Reindeer talk at 12pm and 3pm daily - you can learn all the reindeer facts including: their favourite foods are to leave out on Christmas eve, how they fly, which reindeer games they prefer and how they get along with Rudolph.
Afterwards stick around and experience all of our Peak of Christmas activities here on Grouse Mt and see the big man himself, Santa Clause, in his workshop too!