Grinder & Coola Awaken from Hibernation 15
Looking well, Grouse Mountain Grizzlies exited their hibernation den on April 9th, 2016
Posted by Devin Manky April 12, 2016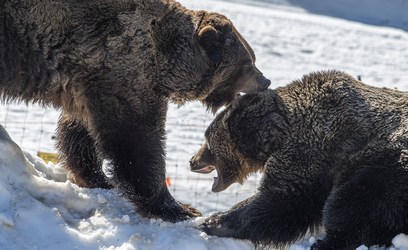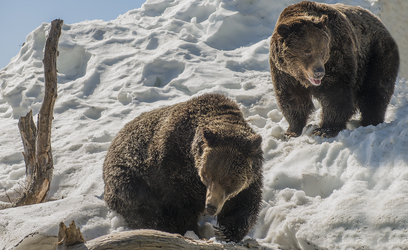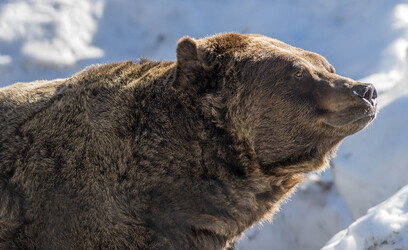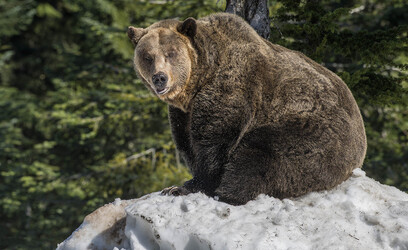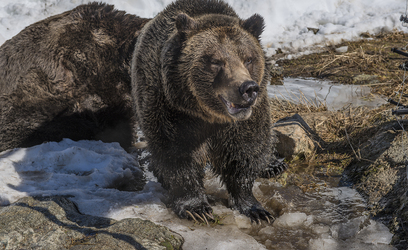 Last week the decision was made to open the bear's hibernation den door. Preparations ramped up readying the bears' habitat area, which despite warm temperatures was still very snowy. The bears had been stirring a little bit more each day and it was evident they were ready to stretch their legs and feel the sun on their faces after a 146 day dormancy period.
The bears emerged and checked out their outdoor hibernation yard, munched on a little bit of spring grass and strategically hidden lettuce, before rolling and playing in the snow. They looked very healthy and energetic after their hibernation period.
After their romp, they returned to their den. They will continue to sleep a fair amount, gradually increasing their waking/active time over the next few weeks.
If you are up on the Mountain be sure to stop by and see if they happen to be out and about!