Grinder and Coola enter their lower pond habitat
Posted by Devin Manky July 14, 2022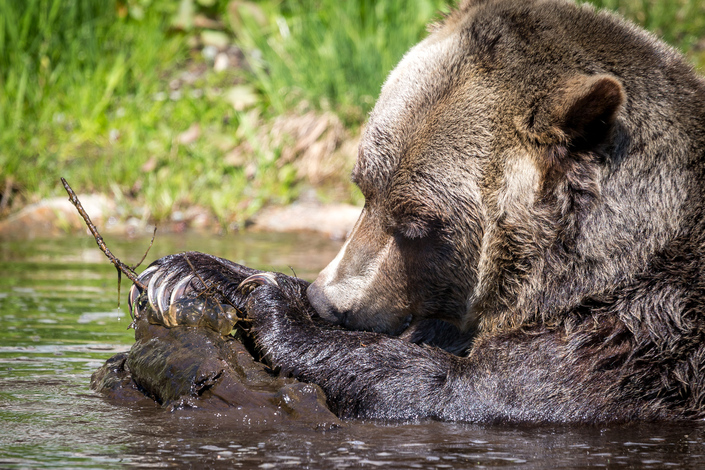 Bears enter Lower habitat for first time in 2022
Today marked the 2022 opening of Grinder and Coola's Lower Pond Habitat. It was a little delayed due to our high snow load this past season. Both bears were eager to enter the habitat and prior to it's opening were seen watching intently as Wildlife staff prepared the habitat for the bears entry.
As usual, both bears went straight into the pond and searched for a favourite treat - frog eggs! Due to the later opening, however, there were fewer left available. Despite this, they enjoyed the surroundings of their new water feature.
After a snack the bears began to explore their new (for this season) 2 acre habitat and munched on the fresh grass.
You can now visit the bears in their complete 5 acre summer habitat here on Grouse Mountain. Don't forget to visit us this coming Saturday, July 16th as we "cele-bear-ate" the
21st Bear-thday of Grinder and Coola
!
Here are a few more photos from their Lower Pond explorations.