Happy Halloween - Grizzly Bear Style!
Posted by Devin Manky October 31, 2022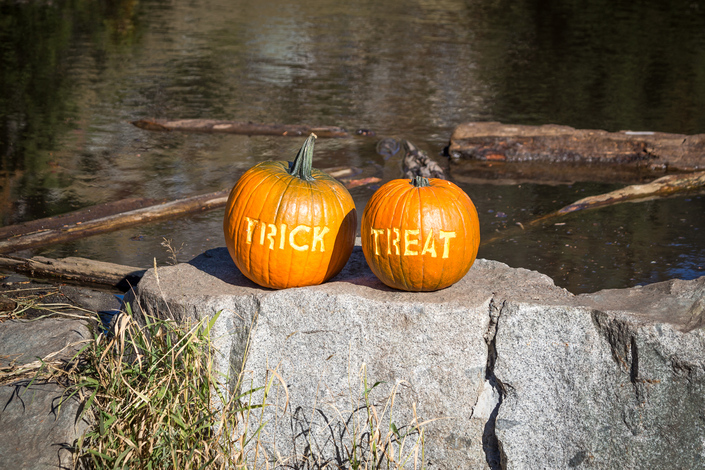 bears vs pumpkins
Just before we closed for our annual maintenance shut-down we had the opportunity to give two carved pumpkins, stuffed with yummy treats, to Grinder and Coola, our resident Grizzly Bears.
We knew these wouldn't last long as the bears quickly found where we had placed them. Grinder was the first to choose but as he took his pumpkin to move away from Coola some of the treats fell out, allowing Coola to get a little extra!
Working to get it all
Both bears started to push, pull, stomp and pry the pumpkins apart to get at the good stuff inside. Unlike their watermelon treats where they eat the rind too, Grinder and Coola left all of the pumpkin rind but polished off the stringy guts and seeds inside.
We also added bits of salmon, dog kibble, fruit and nuts inside each pumpkin as an added halloween treat!
All in all it took about 15 minutes for the bears to finish their halloween snacks. A much shorter time than it took to prepare everything! We hope they like their treats and keep the tricks to a minimum!
Please check out more photos from the pumpkin smash below: