Top 5 Ways to Enjoy Flight This Summer
Airborne Fun at the Peak of Vancouver!
Posted by Grouse Mountain August 4, 2016
There's a reason we have the expression 'free as a bird'. The idea of being able to take off into flight or soar above the clouds is pretty appealing – especially when many of us are stuck at our desks most of the day. At our Summer of Flight, you can experience the thrill of airborne adventure through a variety of unique activities right in your own backyard. Here are our top five picks to get you airborne this summer.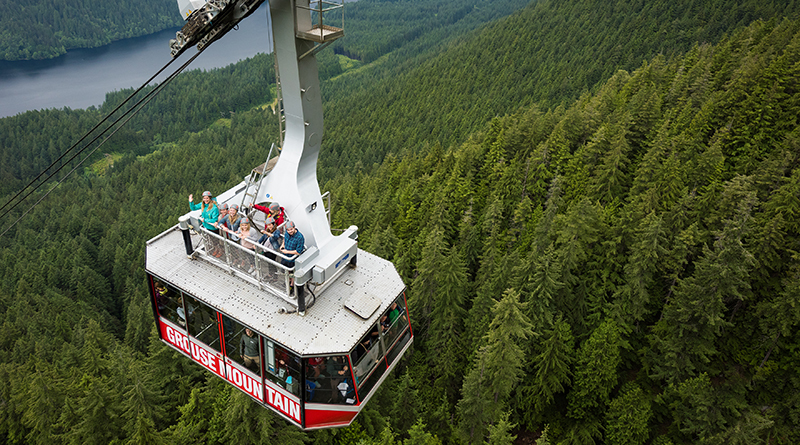 Skyride Surf Adventure
Feel the wind on your face as you soar above the treetops and ascend 1,610m from the base of Grouse Mountain to the Peak Chalet – on the rooftop of the Super Skyride! Take in the breathtaking 360 degree views from the open-air platform as you journey to the mountaintop. Your experience begins in the Valley Plaza where you'll meet your Skyride Surf Guide and receive a short but informative interpretive overview of the mechanical structure of the Skyride. From there you'll head up to board the rooftop platform and away you go!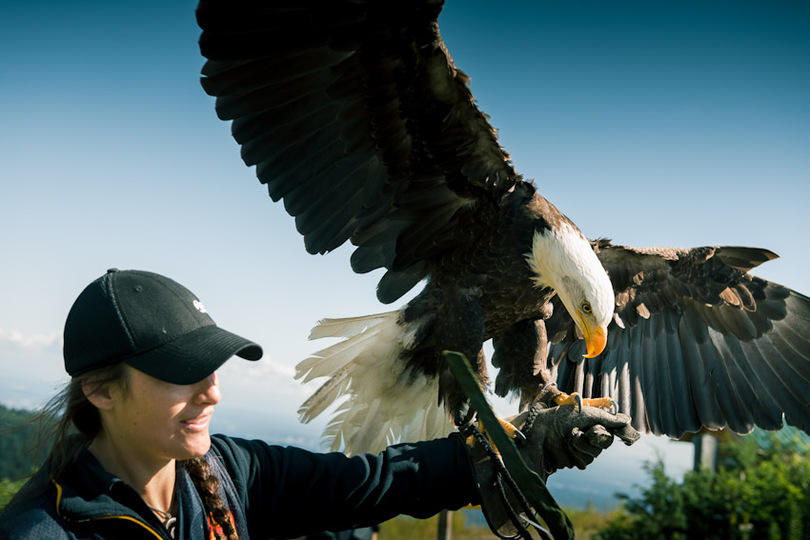 Birds In Motion Demonstration
If you're content to leave the actual flying to the birds, then you won't want to miss the awe-inspiring Birds in Motion demonstration. From the aerial majesty of a Bald eagle soaring on the thermals, to the breathtaking rush of a Peregrine falcon diving from the sky, these birds have captured our hearts and imaginations. These stunning 30-minute demonstrations allow you to witness some of nature's finest athletes demonstrate what they do best - "free flight".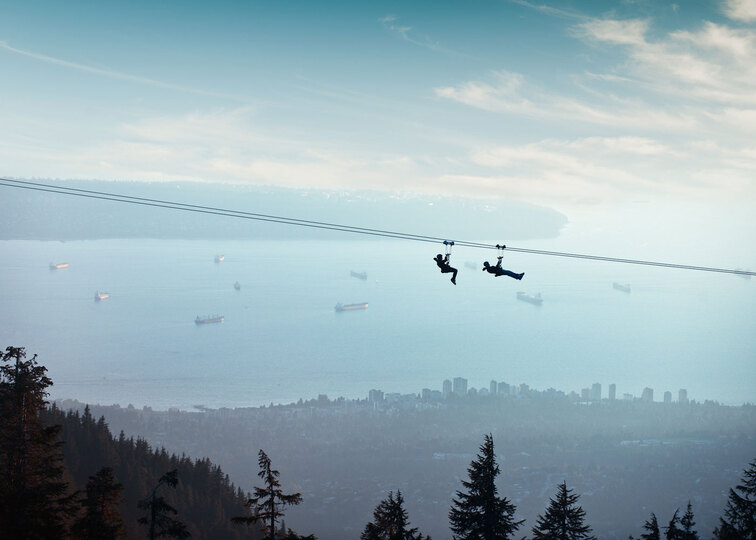 Mountain Zipline Adventure
Get ready to fly on an adrenaline-pumping zipline tour across the peaks and canyons of Grouse and Dam Mountains. The dual-line, five-line circuit gives you a unique perspective of Grouse Mountain, combining heart-pounding thrills with an exploration of BC's old-growth forests. Along the way our fun and friendly guides will look after your safety, and share stories with you that will leave a lasting impression.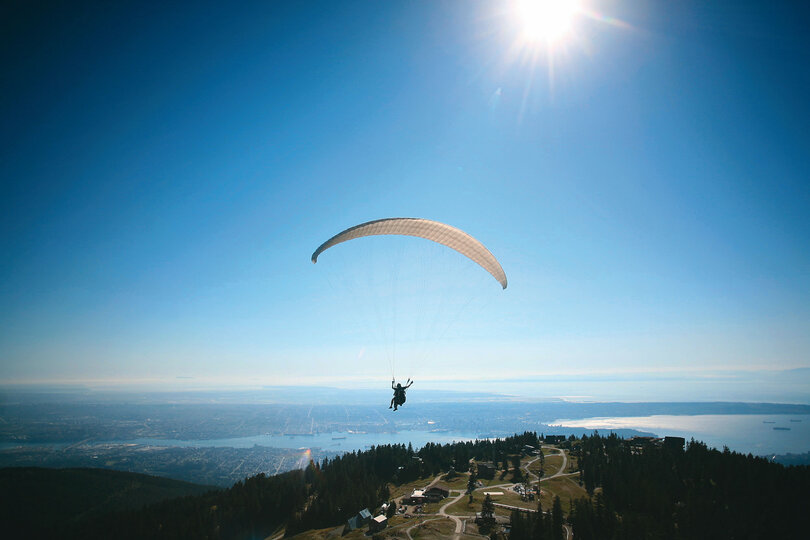 Paragliding
If you're looking for the ultimate flying experience, look no further than a tandem paragliding flight. Enjoy the thrill of free-flying all while taking in expansive views. Flights launch from the Peak of Grouse Mountain and land 1,005m below in Cleveland Park. These skilled pilots will take you on an unforgettable journey through the skies!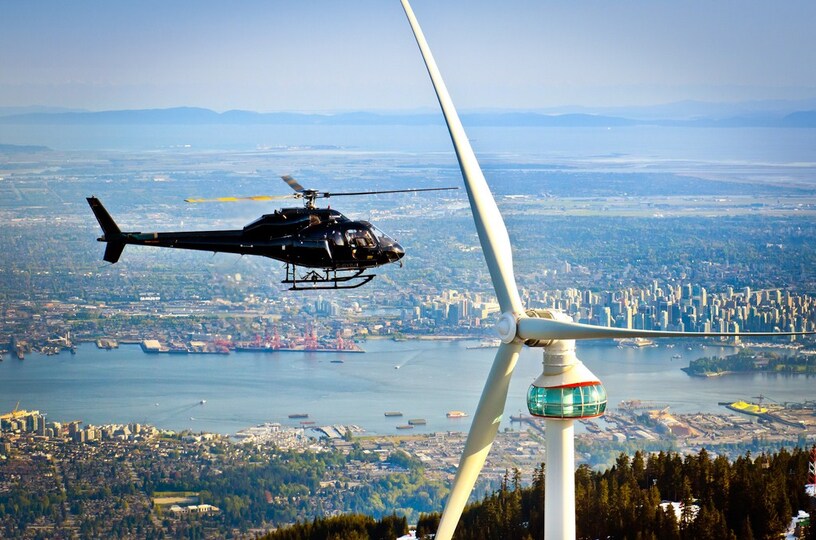 Heli-Tours
Why not sit back and enjoy the beauty of the North Shore Mountains from the comfort of a helicopter. Blackcomb Aviation offers a variety of tours that will take you anywhere from the crater of an extinct volcano to exploring the BC coastline. Wherever your helicopter journey takes you, the views are sure to leave you breathless.