What's Happening in Grouse Woods
Grouse Mountain's New Terrain Park
Posted by Grouse Mountain January 19, 2017
If you haven't had a chance to check it out yet, Grouse Woods™ is our newest terrain park. Just introduced this year, it offers something for everyone and is a little different from the rest of our parks. Even if you don't traditionally explore terrain parks, Grouse Woods is a playground where skiers and riders of most all ages and abilities can have some fun.
We checked in with Marcus, our Terrain Park Manager about what you can expect from Canada's first natural-feature based terrain park, located on Buckhorn.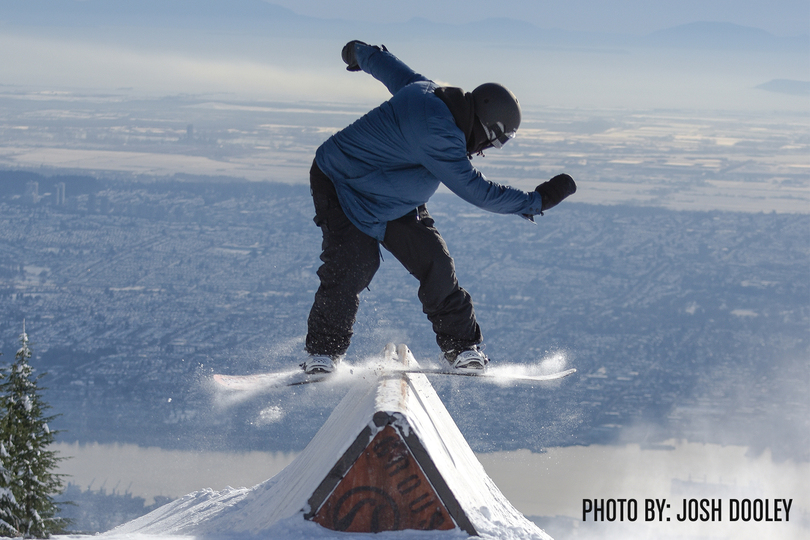 "We've currently got our three permanent wood features in place, which include a wall ride, a log pole jam and a flat log. We also have some movable round log features, a rainbow log and picnic tables scattered throughout the run. In addition, we've built a number of snow features, which are setup in between all the wood features to create a nice flow along the whole run.
Grouse Woods is actually a perfect way to warm up and get those legs loose before hitting some of our other parks. Whether you choose to dip left and head down the Olympic Chair or dip right to Skyline at the merge, the whole area is filled with side hits in a range of sizes. As the season progresses, you can expect more turns, fun berms, sendy rollers and additional snow features."
With it's range of features designed to enhance the natural terrain, skiers and riders of all abilities can enjoy this new terrain park. Make sure to check it out on your next visit. You can find it on our
Mountain Map
.