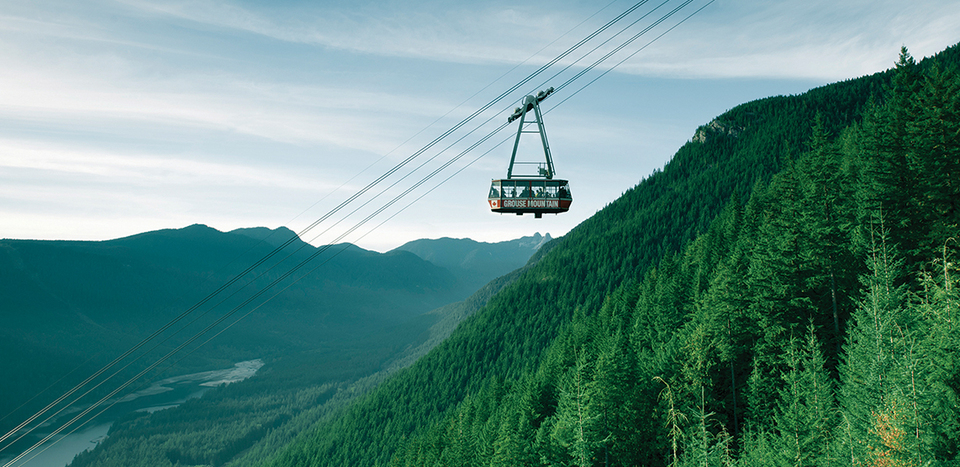 Mountain Admission Ticket
During our Green Season (usually May-October), Mountain Admission Tickets include a scenic round trip Skyride, Peak Chairlift, Lumberjack Shows, Birds in Motion Demonstrations, Ranger Talks at the Bear Habitat, and more.
Mountain Admission

Adult (17-64)

$56
Senior (65+)
$49
Child (5-16)

$29
Family* (2 Adults, 2 Children)
$149
Tots (4 & under) are free but require a ticket.
*Family is 2 adults and 2 children.
Min. height requirement for the Peak Chairlift is 1m/3.3ft.
For groups of 15 or more, please visit our
Group Rates
page or call 604.980.9311.
For security reasons, a maximum number of tickets of any type are available online. Call 604.980.9311 to purchase a larger quantity of tickets.
Add Activities to Your Day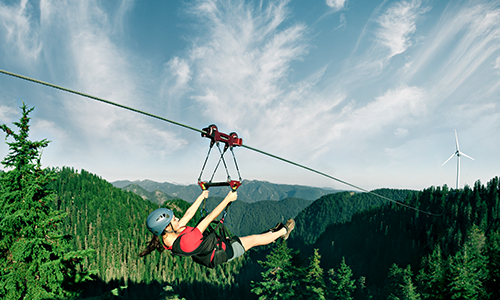 Mountain Ziplines
Our dual-line, five-line circuit gives you an adrenaline-pumping tour across the peaks and canyons of Grouse and Dam Mountains. The tour lasts about two hours and can be booked as an individual or as a group.
Approximately 2 hours. Weight restriction, must be between 70lbs-250lbs (32kg-114kg).
LEARN MORE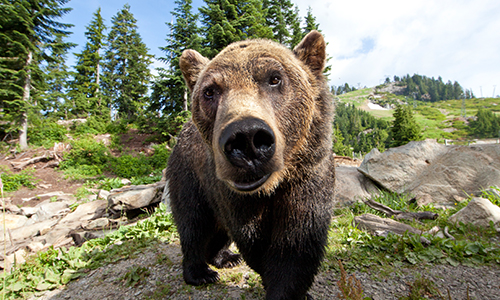 Breakfast with the Bears
Enjoy early access to the Mountain, watch Grinder and Coola explore their habitat and learn all about Grizzly Bears and bear conservation from one of our experienced staff before heading to the Grizzly Lookout Cafe for a beary delicious breakfast.
May: 19, 20, 21, 26, 27
June: 2, 3, 9, 10, 16, 17, 23, 24, 25, 26, 27, 28, 29, 30
July: 1-31
August: 1-31
Sept: 1-9, 15, 16, 22, 23, 29, 30
Oct: 6, 7, 8
Approximately 2 hours.

Learn More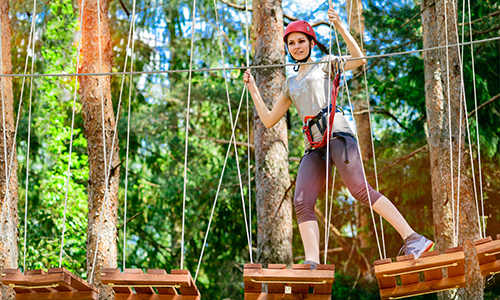 Mountain Ropes Adventure™ (Ages 8+)
Clip In. Suspend. Discover. A series of four aerial ropes courses with varying degrees of difficulty. Balance, jump, climb, swing and zip your way to the finish!
Approximately 90 minutes.

Learn More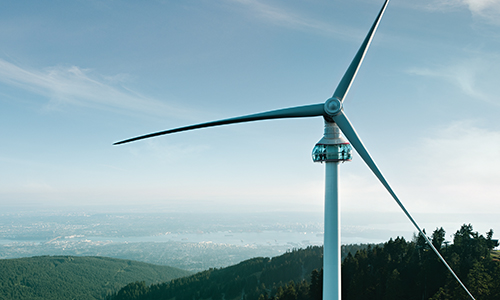 The Eye of the Wind
Inspiring and revolutionary, this is the world's first and only wind turbine that allows you to stand in a clear glass viewPOD at the top of the tower, three metres from its massive, rotating blades. Stand in awe of 360-degree views as you come face to face with the future of responsible energy.
Approximately 30 minutes.

Learn More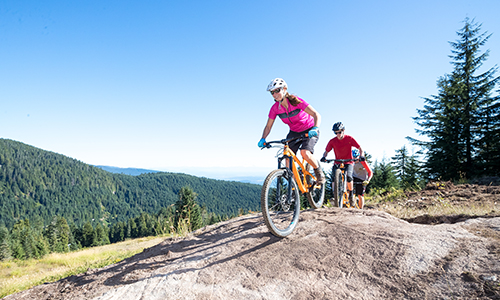 Scenic Mountain Biking Tours

Explore our spectacular lookouts and viewpoints on state-of-the-art, pedal-assist bikes. We offer two highly approachable and well-marked trails – the perfect way to breathe in the fresh air and take in the amazing mountain landscape.
Approximately 2 hours. Note: minimum age is 11.
Learn More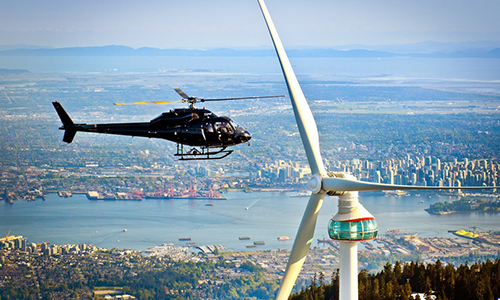 Heli-Tours

From local highlights to coastal scenic tours, join Blackcomb Helicopters on a journey that will leave you breathless. Celebrate the beauty of British Columbia's backyard in style with the Sea to Sky's number one touring company.

Crown Mountain Tour
- approximately 8 minutes.

Lions Peak Tour
- approximately 15-minutes.

Coastal Scenic Tour
- approximately 20 minutes.

Learn More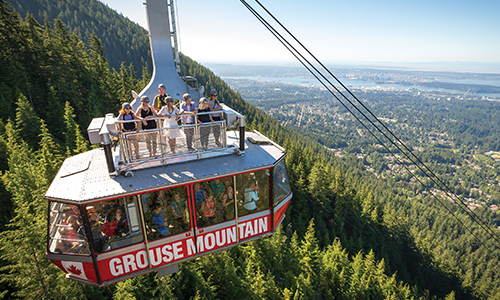 Skyride Surf Adventure™
Feel the wind on your face as you travel 1,610m on the rooftop of the Grouse Mountain Super Skyride! You will be part of a small group accessing this special viewing platform.
Approximately 30 minutes.

Learn More