Building High Performance Teams
It's all fun and games!
Posted by Maura Gill December 21, 2011
Learning by doing – it is at the heart and foundation of Team Development training or Corporate Adventure Training. Experiential Learning is powerful for a number of reasons.
Creates meaning from experience… it's about creating that 'a-ha' moment.
Is fostered in a risk free environment that allows people to be creative, innovative and explore.
Breaks down barriers and allow people to experience the value communicating cross function.
Makes learning memorable!
The retention rates associated with participating in experiential learning are considerably higher than those of just listening or watching.
The average retention rates for experiential learning solutions are in the 80-90% range. This is demonstrated by the learning pyramid below From the National Training Laboratory in Bethel, Maine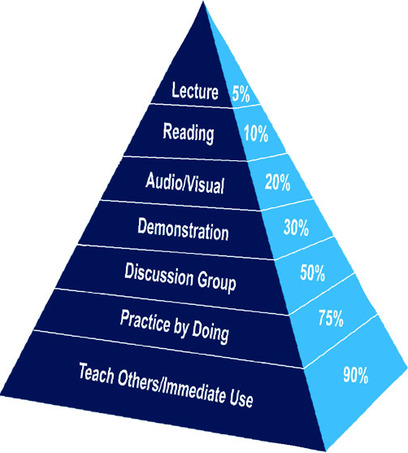 Grouse Mountain's Education team has a mountain of adventure - including Ziplines and the amazing hiwus Feasthouse - at our disposal, and experience developing programs to get teams working together, efficiently and with maximum results. Call us today to set-up your 2012 Team Building or Corporate Adventure Training.
"By 2012, high-performing enterprises will shift 50% of development spending from training to experiential learning programs to boost people's effectiveness" – Gartner
"Games-based learning can significantly accelerate the transfer and application of knowledge" - Walder Arevolo, Gartner
For more information on our Corporate Adventure Training centre, call 604.998.5043.