Daily Owl and Bear Talks Now On
Posted by Devin Manky June 23, 2020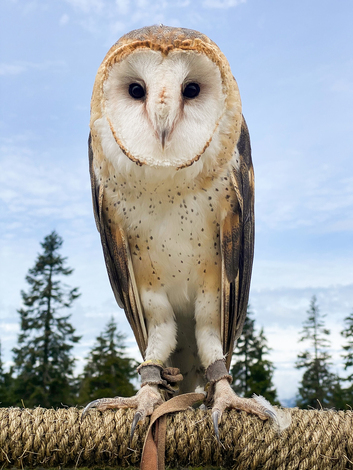 Owl interpretive sessions held four times daily
We're happy to announce that Grouse Mountain has re-opened for business after a Covid-19 shut down.
Please remember to pre-book your skyride times ahead of time at :
https://www.grousemountain.com/passholder-skyride-reservations
As part of our new 2020 initiatives here at Grouse Mountain we are pleased to offer Owl Interpretive Sessions four times a day at 11am, 1pm, 3pm and 5pm in the Owl Talk Pavilion (formerly the Lumberjack Bowl).
Come learn about three of our feathered Wildlife Ambassadors and learn some cool owl facts to impress your friends with!
Trust us - it's a hoot!
Ambassadors you can expect to meet
Three of our owl wildlife ambassadors will be on hand for each talk.
Odin is our one year old male Barred Owl. Odin was hand raised by our wildlife staff and came from the Northern Spotted Owl breeding program locally here in BC.
Cleo is a ten year old female Barn Owl. Cleo was raised on Vancouver Island as an ambassador before coming to Grouse Mountain in 2013.
Athena is one year old female Great-horned Owl. Athena came to the Wildlife Refuge last year after being hatched in Ontario.
Learn a lot more about each of them at our daily Owl Interpretive Sessions!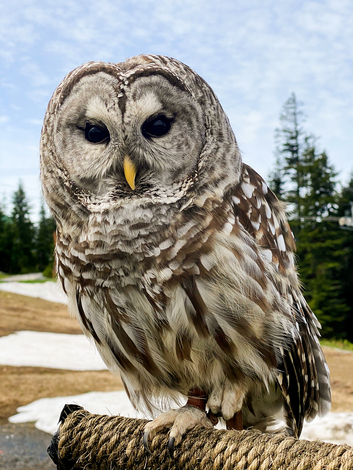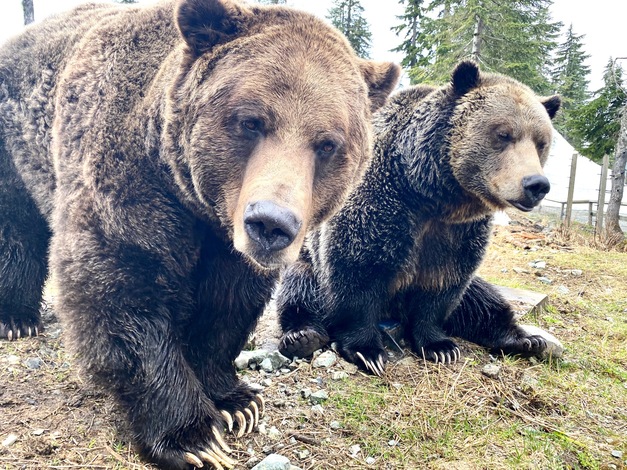 Daily Ranger Bear talks
Thanks for 'bearing' with us over the last couple months during our Covid Closure!
In addition to our Owl Interpretive Sessions we are happy to bring you four Ranger Bear talks each day at 10am, 12:15pm, 2:30pm and 4pm.
Stop by the Grizzly Bear Habitat and learn more about the history of Grinder and Coola, our two resident bears, as well as Grizzly Bears in general as a species.
Talks will start at the bear bridge at the Grizzly Bear Habitat and move to wherever Grinder and Coola happen to be currently.