Last Year's Champs
Words of Gingerbread wisdom from Melanie Roy, one of last year's SOS Children's Gingerbread Village winning team members.
Posted by Grouse Mountain October 25, 2013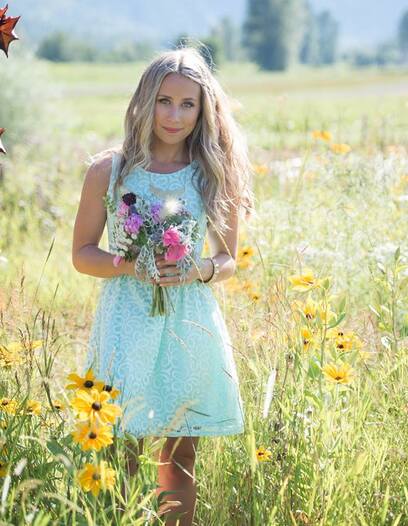 The look and feel of your Gingerbread House was so polished, how many people on your team had baked and built gingerbread houses to this scale before?
My sister Silvie and I did all the baking and assembly. We've been baking together since we were little, but our gingerbread house building experience was pretty much limited to the graham cracker variety up to that point. My sister's fiancé, Pat, helped us with the lighting and electrical, but wiring tiny strands of miniature Christmas lights was a first for him as well. All in all, we were a bunch of rookies!
Did everyone have separate roles, or do you all sort of pitch in to the same tasks as a team?
Silvie is definitely more detail oriented, whereas I'm big picture. I was responsible for the main structures and Silvie took control of the tiny details that really made the theme come to life. Pat was on his own with the lighting (electrical engineering isn't our strong suit). There was definitely a lot of teamwork to pull the whole thing together though.

With everyone having such busy schedules around this time of year, how do you still find time to get the team together and create such a beautiful gingerbread house?
Between the three of us, we spent many hours on the house. We both live in apartments with relatively small kitchens, so we took over our parent's house for a week or so. The entire main floor was covered in powdered sugar and gingerbread crumbs, but it gave us a meeting place to work together. An entire weekend and every evening after work got the job done. It was hectic, but a lot of fun.

The Gingerbread challenge benefits SOS Children's Village, who help vulnerable BC children, youth and their families including those in foster care. Funds are raised through sponsorship of each Gingerbread house. What organization sponsored your house and what level of involvement did they have?

The Vancouver 24hrs newspaper was our corporate sponsor. We were fortunate in that they gave us full creative reign. We actually had a lot of fun incorporating their logo into our theme, who doesn't love seeing elves reading the morning paper?
Okay, so you guys are the reigning champs. How did it feel to walk away with $1,000 for building a Gingerbread House?
It really felt amazing to see how much support we got from voters, especially considering how amazing the other entries were! The prize money was just the cherry on top of what was already such a great experience in support of such a worthy cause. We really wish we could always win prizes for spending hours eating candy and playing with dough (because we would be rich)!
Any plans you can divulge as this year's defending champs?
Two words; festive moose.
Do you have any advice for people thinking about signing up, or those newcomers who just have?
Get a great team together and make sure you have a clear vision of what you want your house to look like. It's easy to get carried away when you have a piping bag in hand at 1am and start thinking it would look really great if your theme was just "snow storm".
But really, just have fun with it! Also, try to eat some vegetables during the process, because your diet will start to consist of gingerbread scraps and candy canes... at least ours did.
Want to start your own team and join the challenge for a chance to win $1,000? Check out more details here and sign up today!

Each gingerbread house will be judged based on creativity and overall design and the top three will be awarded the following prizes:
1st Place - $1000 Grouse Mountain gift card or cash
2nd Place - $500 Grouse Mountain gift card or cash
3rd Place - $250 Grouse Mountain gift card or cash
Bakers will also receive potential exposure through a number of channels, including:
Grouse Mountain Facebook, Twitter and Instagram social media channels

Media partners; Global BC and the North Shore News

Signage in the SOS Children's Gingerbread Village