The most thrilling activities to do this summer on Grouse Mountain

Adventure...and much more!

Posted by Expedia Canada June 23, 2015
Summertime is designed for adventure. Warm weather, bright sunshine, clean air—they're all welcome signs that the season of exploration is finally here. When it comes to thrills, it doesn't get better than
Grouse Mountain
. Located 12 km north of Vancouver, the mountain pass features lush greenery, incredible wildlife, and wonders you can't find anywhere else. Here at Expedia Canada, we love exploring new places, which is why we've partnered with Grouse Mountain to unveil the top things to do this summer at the Peak of Vancouver. Between their unique offerings and top attractions, there's a ton of excitement you won't want to miss this season.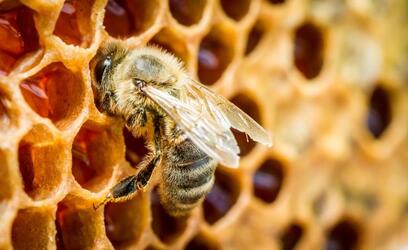 Small Wonders and Bee Hive Tour
If you've ever wanted to spot some of the country's cutest and humblest critters, keep your eyes open on Grouse Mountain. This summer, the mountain is hosting their Small Wonders program, which showcases everything you need to know about bees, hummingbirds, salamanders, pikas, barn swallows, bats, dragonflies, and other tiny residents of British Columbia. You can also go on a scavenger hunt with your family to try to spot each member of the Small Wonders roster. They may be tiny, but they're still mighty members of the ecosystem. Speaking of which, you'll want to take a peek at Grouse Mountain's special onsite Honeybee Hive Tour this summer. These tours, available for visitors age 12 and older, show you the inner workings of an active honeybee hive. Additionally, the Small Wonders program features a Bee Interpretive Centre, with a live bee hive in action and close by, a pollinator's garden full of of pollinator-friendly plants. It's the place to 'bee' this summer!

Lumberjack Show
One of Grouse Mountain's biggest summer attractions is the world-famous Lumberjack Show. The show spotlights a troupe of champion performers who compete in a variety of challenges such as log rolling, an 18-m tree climb, and, of course, axe throwing. It's unlike anything you've seen before, and it's only here in summer. Hold on to your axe.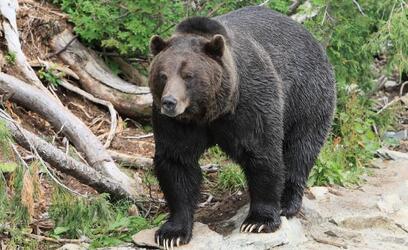 Breakfast with the Bears
Forget breakfast at Tiffany's; what about breakfast with grizzlies? During summer, you can sign up for Breakfast with the Bears. The tour starts with a behind the scenes ranger talk at the habitat of resident grizzly bears, Grinder and Coola. Learn about various bear facts and feeding habits and even help Grinder and Coola eat their morning meal. Following their breakfast, you'll have your own bear-inspired buffet at the Grizzly Lookout Café.
Eye of the Wind
Have you ever seen one of those ginormous wind turbines and wondered what the view was like from up top? Well, at Grouse Mountain, you can find out! Take an Eye of the Wind tour, where you can stand in the viewPOD, and watch as the rotating blades cut through the air. The space offers a 360-degree view of the mountain and the landscape far below. This summer, make your way to the mountain peak, and enjoy a tip-top time.
From checking out the bees to bringing breakfast to the bears, this locale has too much you won't want to miss this summer.
Jennifer Cuellar
Expedia Canada Staff Writer