What's On The Menu at Peak Fest
Posted by Grouse Mountain August 15, 2019
What better way to enjoy a sunny summer weekend than listening to live music on a mountaintop while chowing down on good eats with a frosty cold beer. We're happy to tell you that Saturday, August 24th Grouse Mountain is your place to do just that. Peak Fest in partnership with Granville Island Brewing will be taking over our Mountaintop Plaza with fun times for all.
To give you a taste of what's on the menu for Peak Fest, we checked in with Chef Jack Chen and Granville Island Brewing's Beer Educator, Mike Sharpham.
Grilled halloumi sandwich
First up is the Grilled Halloumi Sandwich. The halloumi has been marinated with some orange and chili and is served on a pita with tzatziki and pickled red onion. To pair well with the bright flavours in the sandwich, Mike recommends the crisp refreshing flavour of Granville Island Brewing's German-style Pilsner.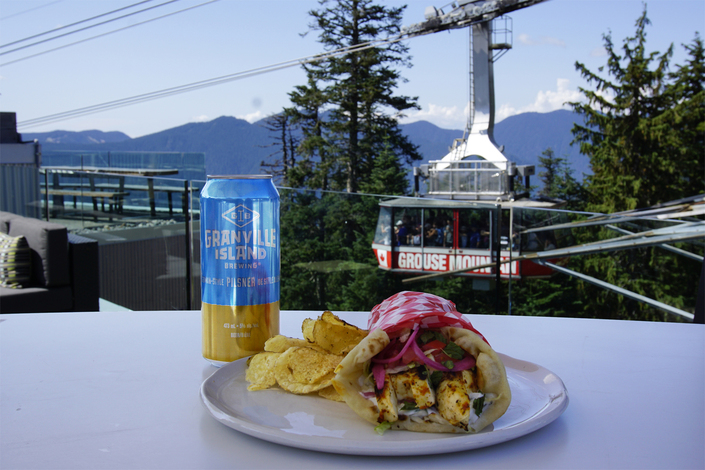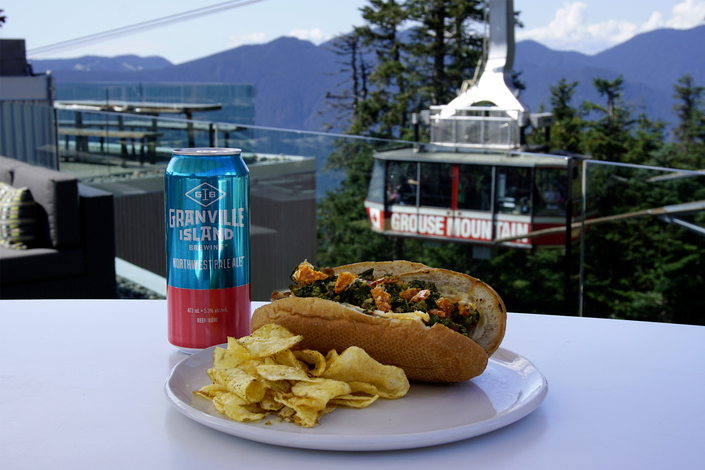 roasted porchetta sandwich
Next on the menu is a classic roasted Porchetta Sandwich topped with salsa verde and garlic aioli served on grilled sourdough. To balance out the richness of the Porchetta, Mike recommends a little bit of maltiness from Granville Island Brewing's Northwest Pale Ale. It's bright hoppiness with grapefruit and pine characters make for a nice refreshing beer.
hot pastrami sandwich
Finally, for the meat lovers we've got a traditional Hot Pastrami Sandwich. Featuring house-made pastrami it's served with provolone cheese, caramelized onions and horseradish on a baguette. Picking up on the caramelized onions, Mike recommends pairing the sandwich with Granville Island Brewing's English Bay Pale Ale with its rich caramel and toffee notes.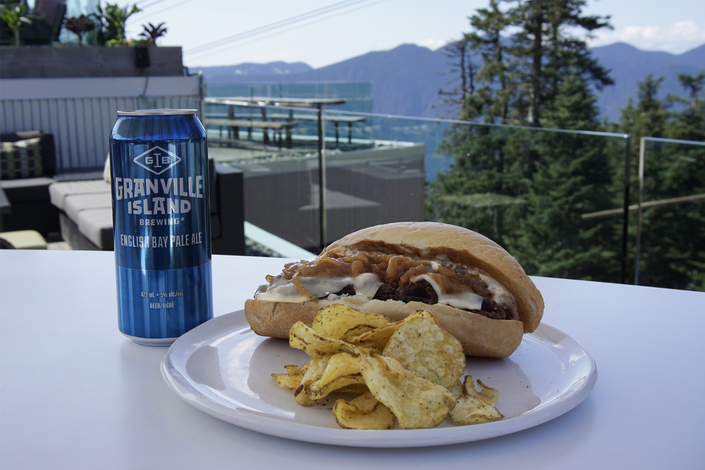 These mouth-watering pairings are only available at Peak Fest on Saturday, August 24th so make sure to join us on the Mountain. Save room to try one, two or all three!
Check out our event page for full details.