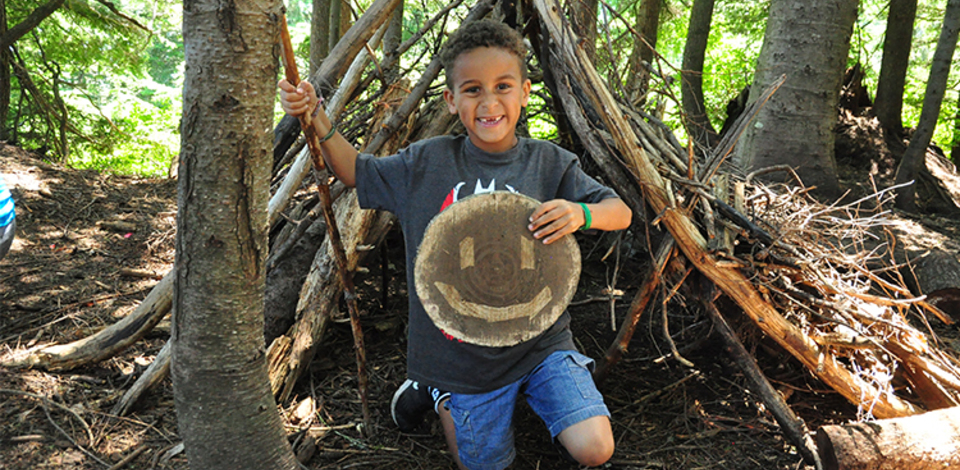 Pathfinders (Ages 5-7)
Please note: Campers must have turned 5 years old by December 31, 2022. If your child is not of the appropriate age, they will be asked to leave camp without refund.

Our signature Grouse Mountain Pathfinders camps take campers on a journey of wonder and exploration. The camp utilizes the mountain as a playground, inspiring kids to get outdoors, connect with nature, make friends, and experience "only here" activities. These camps are multi-day, week-long camps.
Dates & Times:
Camp

Dates

Theme

Camp A*

July 4 – 7 (4 day camp)

Adventure is Calling

Camp B

July 10 – 14


Wild & Wonderful West Coast

Camp C

July 17 – 21


Mountain Explorers & Survival

Camp D

July 24 – 28

Adventure is Calling

Camp E

July 31 - Aug 4

Wild & Wonderful West Coast


Camp F*

August 8 – 11 (4 day camp)

Mountain Explorers & Survival

Camp G

August 14 – 18

Adventure is Calling

Camp H

August 21 – 25

Wild & Wonderful West Coast

Camp I

August 28 – September 1

Mountain Explorers & Survival


*due to STAT holidays, no camps on July 3 & August 7
Pricing:
4-Day Camp: $332 (Camp A & F only)

Weekly Camp Themes & Highlights
Weekly Theme*
Highlights: Pathfinders (5-7 year olds)
Adventure is Calling
• Scavenger hunt
• Birds in Motion presentation
• Tree Top Canopy Adventure
• Archery
• Owl meet and greet & owl craft
• Flint and Feather exploration
• Natural tie-dye bandanas
• Survival skills and games
• Jeopardy

Wild & Wonderful West Coast
• Behind the scenes with the bears and bear games
• Animal tracking and scat making
• West Coast wilderness bingo & West Coast survival skills
• First Nations presentation and paddle necklace craft
• Body sized bubbles
• Lumberjack show
• Jeopardy
• Axe throwing and little lumberjacks

Mountain Explorers & Survival
• Critter catching and terrarium building
• Archery
• Shelter building
• Eco walk and nature bingo
• Axe throwing
• Survival skills
• Nature art
• Jeopardy

*Program highlights subject to change without notice
Lunch Options
Add on a lunch for your child. Lunches are $75 for the full week.

All lunches are served with a piece of fruit, cookie or brownie, and a juice box. Vegetarian and gluten-free options are available (must specify at time of booking).
Lunch Program Schedule:
Day
Standard Lunch
Monday
• Hot Dog

Tuesday
• Mac and cheese

Wednesday
• Burger

Thursday
• Pasta with tomato sauce

Friday
• Cheese pizza

Please be aware that our restaurants handle a variety of ingredients in their kitchens, which may pose a risk of allergen cross-contamination. While we take every precaution to ensure food safety, we cannot guarantee that our products are free from traces of allergens. We understand the importance of dietary restrictions and are committed to providing accurate information about our menu items. If you have specific dietary concerns or allergies, please inform a member of our team, who will be happy to assist you. Your health and satisfaction are our top priorities. Thank you for your understanding.

Camp Check-in and Out

Check-in is at the base of the Mountain at 9:00am. Please proceed to Parking Lot B with your child. You will check-in with a Camp Leader at the designated sign and be assigned your camp number and leader.
Check-out is from the base of the Mountain at 4:00pm. Please proceed to Parking Lot B and check-in with your child's assigned leader under your assigned number. Parents or guardians who arrive late will be charged a $25 late pick-up fee.
What to Bring
• Waterproof jacket and pants (
Camps run rain or shine and activities will continue outside in the rain)
• As mountain conditions change rapidly, dress your child in layers and appropriately for the weather.

• Closed toed shoes. We recommend hiking or running shoes. No sandals.
• Sunglasses, sunscreen, a hat and extra socks.
• A reusable water bottle.
• If you do not purchase food during registration, please provide your child with a lunch and snacks. Camps are a Nut Free Zone - please help us keep campers safe and refrain from including any food containing nuts.
Registration and Availability
Registration cut-off is the Wednesday prior to the first day of camp, subject to availability. Register online or contact Guest Services.
Frequently Asked Questions