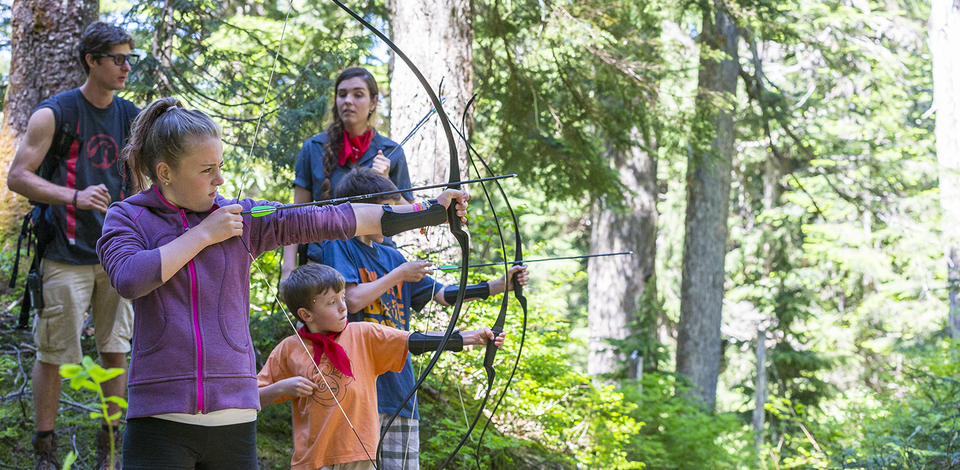 Adventure Camp 5 Day (8-12)
Experience the magic of the Mountain! Led by our experienced Grouse Mountain Camp Leaders, our camps offer a unique world of excitement Monday through Friday. This fun and active experience for kids will teach outdoor survival skills, environmental awareness/appreciation, cultural awareness and knowledge of wildlife biology.
Dates & Times
Camp A: July 1–July 5
Camp B: July 8–12
Camp C: July 15–19
Camp D: July 22–26
Camp E: July 29–August 2
Camp F: August 5–9
Camp G: August 12–16
Camp H: August 19–23
Camp I: Aug 26–30
8:30am-3:30pm

Price:
5 Day - $320
After Camp Activities
Extend your kid's day with additional games and activities from 3:30-4:30pm. $15 per day or $60 for 5 days. Extend after camp activities for 2 hours 3:30-5:30pm for $20 per day or $75 for 5 days.
Daily Lunch Option
A daily kid-friendly lunch with vegetarian and gluten-free options available upon advanced request. $12 per day.

Options to book 1 day, 5 days, or any combinations, with no limitations to the total number of days booked.