mountaintop Skating Pond
LACE UP THOSE SKATES & GO FOR A SPIN.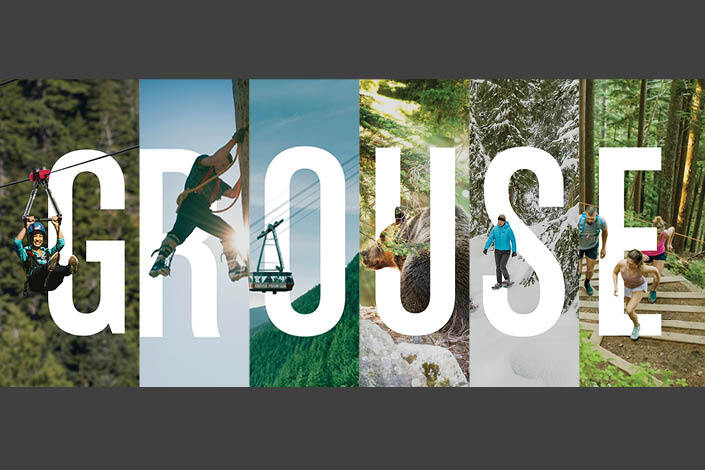 Annual Passes
Family Annual Passes are 50% off for a limited time!
Nearly $200 in added benefits!

The ultimate in year-round access, the Annual Pass is the best way to get the whole Grouse Mountain experience. In addition to Skyride admission and a host of mountaintop activities, the Annual Pass also includes free access to Grouse Mountain's popular activities like Mountain Ropes Adventure and Mountain Ziplines. To top it all off, the Annual Pass also includes an Annual Parking Pass and a 20% retail discount.
Note: Annual Pass does not include skiing/snowboarding.
Annual Pass Benefits
50% off Mountain Admission Tickets – 4 guests per visit (not valid on Download tickets)
1 free Annual Parking Pass*

1 free Mountain Zipline Tour
1 free Mountain Ropes Adventure™

20% off Grouse Mountain Retail**



20% off at the Grouse Mountain Starbucks® location

*Included with Adult or Senior Annual Pass only.
**Some exclusions apply, including Arc'teryx, Patagonia and lululemon products. Grouse Mountain reserves the right to add other exclusions.
PRICING
Category
Price
Adult (19-64)
$229
Senior (65+)
$199
Youth (13-18)
$159
Child (5-12)
$119
Tot (4 & under)
$10
FAMILY RATE*
(50% off current rates when bundled for families within same household (excl. tots)
Category
Full Price
30% off
2 Adults & 2 Children
$696
$348
1 Adult & 2 Children
$467
$233.50
*Family Pass requires that: all those associated with the pass live at the same address; and any adult passes must be fully processed before any youth or child passes are processed. The Family Pass provides a 30% discount off current prices when purchased as part of the Family Pass Bundle. Must contain at least 1 adult pass and 1 child or youth pass (tots excluded) and a maximum 2 adult passes can be included.
All benefits are non-transferable. Benefits such as 50% off Mountain Admission tickets, Free Mountain Ziplines and Mountain Ropes Adventure can be redeemed online at grousemountain.com/account.
Please note: Your membership is valid for one year from the date of purchase; if you are renewing a pass, it is now valid one year from the expiry date of your current pass. Please be aware that during Grouse Mountain's seasonal closure there will be no access to the Skyride or mountaintop facilities for a period in October.

Grouse Mountain reserves the right to change or cancel programs and schedules without notice. Products are non-refundable and non-transferable.