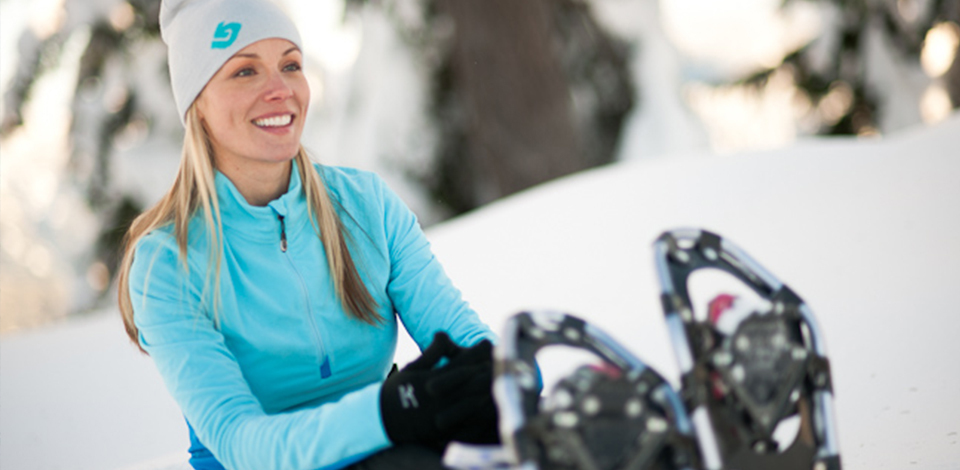 Ladies Snowshoe Clinic
In addition to fun and challenging workouts, we will cover a variety of educational topics that will help you to realize your individual goals. Discussion topics include goal setting, proper stretching techniques, sport nutrition, the benefits of cross-training, building a training program that works for you, and the mind game - developing your mental strength.
Clinic Dates & Times
Saturdays, 9:00am-11:00am
Jan. 6, 13, 20, 27
Feb. 3, 10, 17, 24
Price
$89/4-Session Clinic
$185/4-Session Clinic + 1-Year Membership
Clinic includes rentals, clinic instruction and entry into the annual Snowshoe Grind Challenge in February.

Price does not include Mountain access. Participants must have a valid Pass or Alpine Experience tickets for each clinic date. Please call 604.980.9311 for more information.

Info
All participants meet at the top of the mountain inside the chalet by the fireplace. Please be on the 8:30am Skyride from the base of the mountain. Be sure to dress appropriately for an outdoor workout; synthetic tights or pants, light layers and a shell jacket are recommended, along with sturdy hiking boots or running shoes

Grouse Mountain reserves the right to change or cancel programs and schedules without notice. Products are non refundable and non transferable.