Grouse Grind Mingler Night: Music Bingo Edition
Posted by Sacha DeVoretz July 30, 2013
Another gorgeous evening at Grouse Mountain! Wednesday nights are always fun for Grinders. The Grouse Grind Mingler Nights are popular with regular Grinders and people who take the Skyride up to be a part of the action.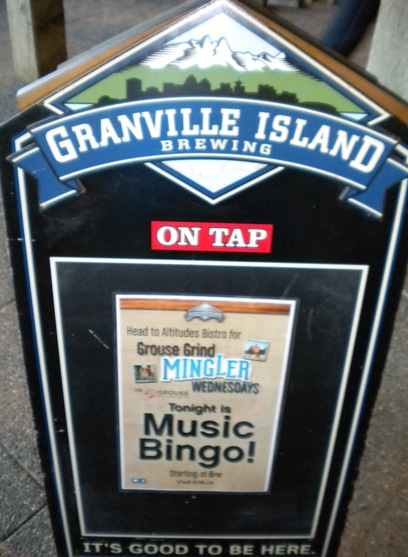 There was music, food, and prizes supplied by Granville Island Brewing Company for music bingo. I had a delicious chickpea burger and salad that melted in my mouth. There were people, laughing and having a fantastic time, entering to win an amazing prize kit provided by Granville Island Brewing Company.

Tamara from Granville Island Brewing Company shared with me that the lucky winner would receive a hat, cooler, t-shirt, mug and gift card for their retail store.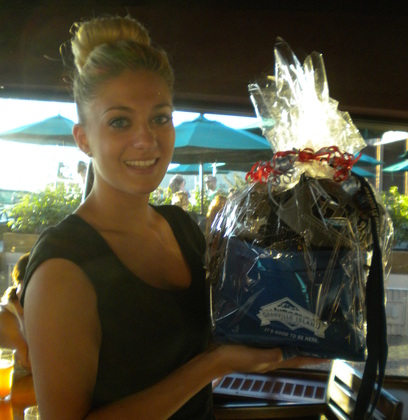 The party didn't really get started until I met Frank. Celebrating his 50th birthday at the Peak of Vancouver, Frank was having a great time with his friends and making the most of the Grouse Grind Mingler night. Happy Birthday Frank!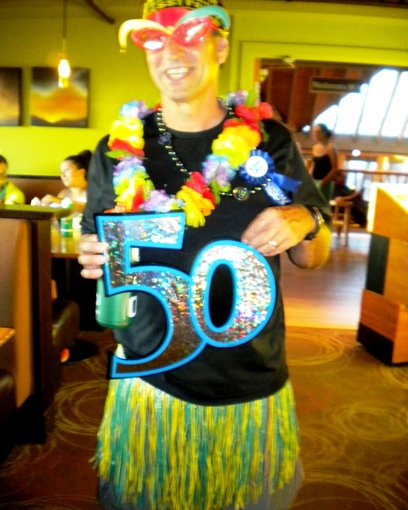 I was given a sheet and also bingo ink to mark down music playing from the 80s and 90s. Sean the DJ was spinning tunes that had everyone enjoying the night. At the end of the music bingo Sean gave out special prizes.
It was an amazing way to spend a Wednesday night, I am sure I will be a Grouse Grind Mingler regular!
Thanks everyone, I will keep blogging about all the super fun activities here at the Peak of Vancouver.

Have a great week,
Sacha