Eating Healthy While Training for Seek the Peak
Posted by Sacha DeVoretz May 3, 2013
After hearing the inspiring talk given by Vega at our training session two weeks ago, I was excited to try a recipe they suggested, the Farmer's Market Rainbow Salad.
Usually on Sunday evenings our family gathers for dinner and this weekend would be extra special as my stepfather, Colin, would be preparing the salad. I was hoping everyone would enjoy this vegan style of eating. Preparation time for the salad was approximately 20 minutes, not very difficult, but there was time spent chopping vegetables and finding the right mix of ingredients to suit everyone's taste. I personally loved the beets in the salad and thought it would make an excellent dish to bring to a potluck dinner or party in the summer.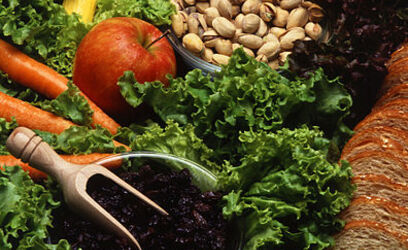 We had as much fun preparing the salad together as we did eating it. By the end of dinner there was not a piece of salad left. The dressing was delicious!
I would highly recommend this salad to anyone. Perfect flavour to suit a wide variety of tastes and so good for fueling the body for all those Grind training sessions around the corner.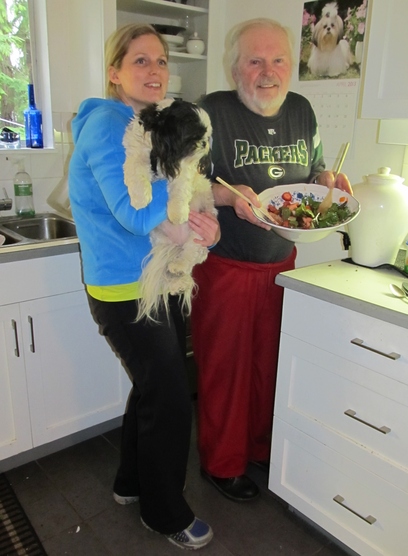 The next day I did the Quarry Rock hike in Deep Cove and had a spring in my step. More and more, I am a believer that eating healthy is having positive effects for my training for the Seek the Peak. I also feel so much better all around as a result.
In one week I will try the Avocado Wasabi Rocket Salad.
See you next Wednesday at training,
Sacha