Sunsets and Sneakers
The sun sets on our Ambleside training session while we learn about the importance of footwear...
Posted by Sacha DeVoretz April 29, 2013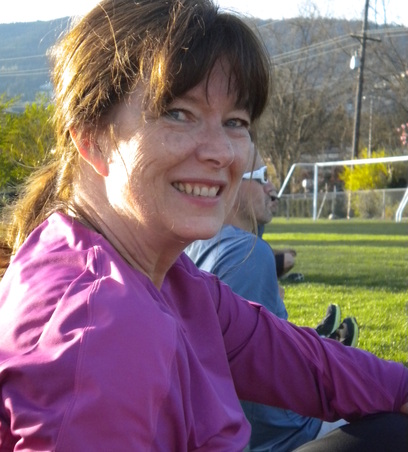 It was a beautiful sunny evening and much warmer than last week. The sun was setting over Ambleside beach and my fellow runner Charmaine was also excited about the run ahead of us. This week's run route was 5km, starting at the Ambleside concession, along the road, to mimic the start of the Seek the Peak course and the first relay leg.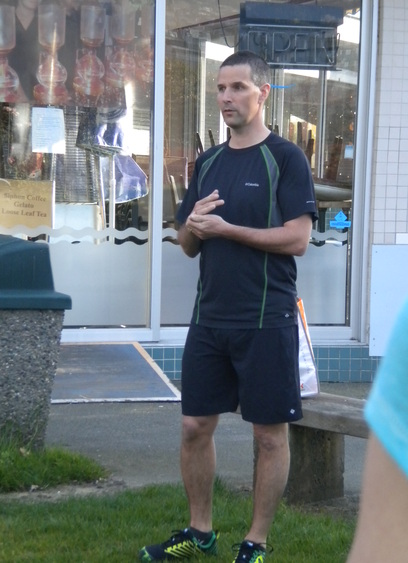 Graham from Kintec provided an interesting presentation on the importance of proper footwear for running trails and injury prevention for race day. When we were out on our run, Graham ran alongside me and was sharing with me that with my shoulder injury as I run, I could be throwing out of alignment other parts of my body (hips, knees and ankles) and potentially causing additional injury. Any imbalance in the body can have an adverse effect on other areas of the body, like knees, hips and ankles. At Kintec they provide video assessments of a person's running gate and can see what is the perfect footwear to suit any type of runner and prevent injury!
The 5km run was gorgeous, running alongside the Capilano river and turning around to finish our run at the bridge. Making our way back to the field, we did some dynamic stretches, before the draw for some cool Columbia sportswear! Next week I am really excited about running around the Capilano River Hatchery, it is amazing to be able to train with such a fun group of people and learn more about the beautiful trails on the North Shore. This weekend I will try my hand at preparing a recipe suggested by Vega ~ Farmer's Market Rainbow Salad and I am looking forward it, sounds delicious.
Get active and become a part of Seek the Peak by
checking out the site here
.
See you next time,
Sacha